As Non-Fungible Tokens (NFT's) continue to grow in popularity, new platforms and projects come into the market.These new projects innovate, improve and add new ideas to the growing NFT space. In this post we'll look at five of these innovative projects.1. EmberSword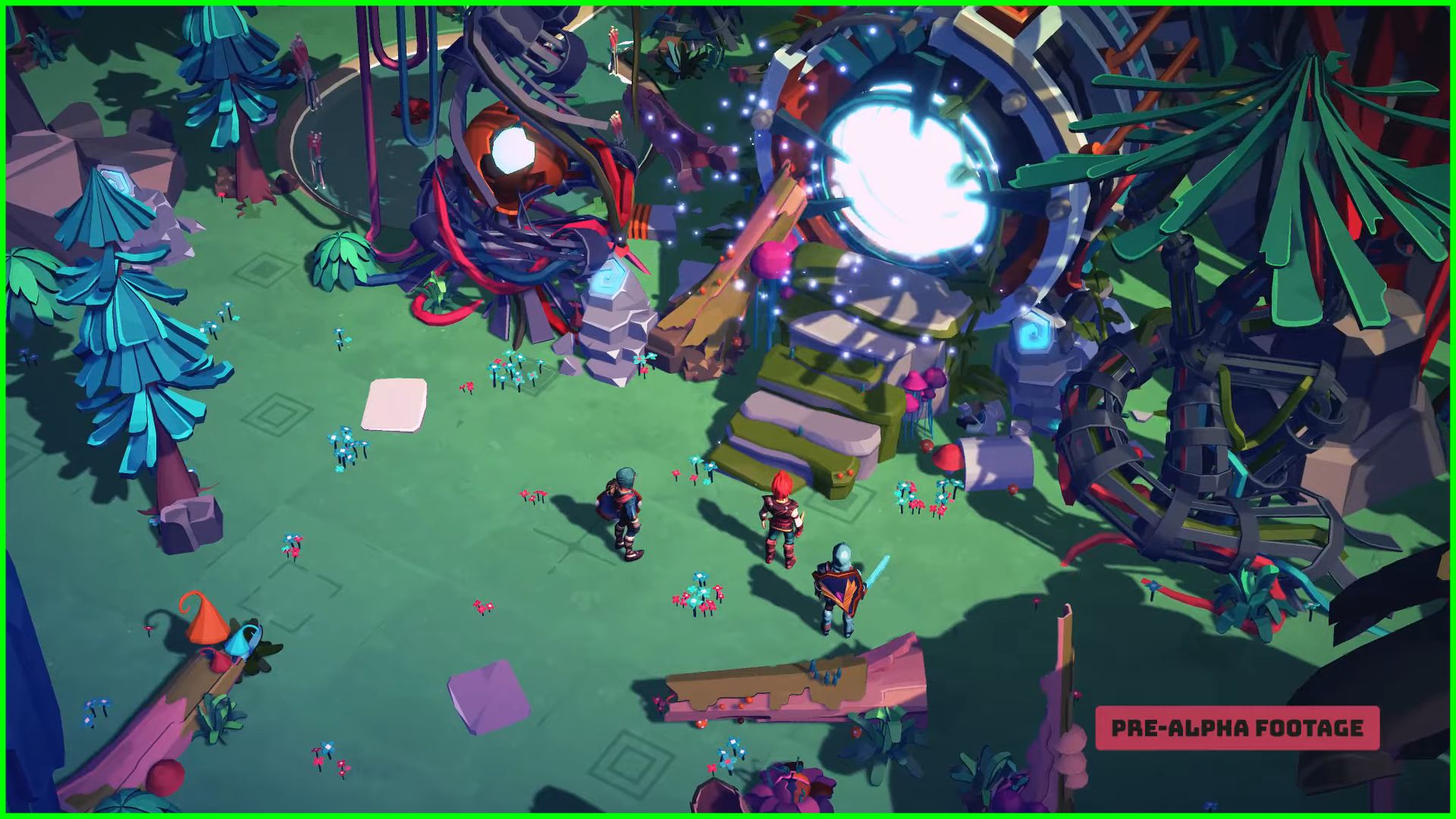 Ember Sword is a medieval-themed free-to-play Massively Multiplayer Online Role-playing Game (MMORPG) built on the Ethereum blockchain (running on Polygon/Matic).Players are able to create characters, select a home nation, and venture into the open world of Thanabus to complete quests, forage, and craft items, as well as battle monsters, bosses, and other players. The game gained a lot of public attention after 35,000 players pledged over $203 million to buy in-game plots of land during its second NFT land sale.Ember Sword takes a "gameplay first" approach, focusing on challenging and entertaining gameplay that includes Player-vs-Environment (PVE) and Player-vs-Player (PVP) combat as well as a living virtual economy.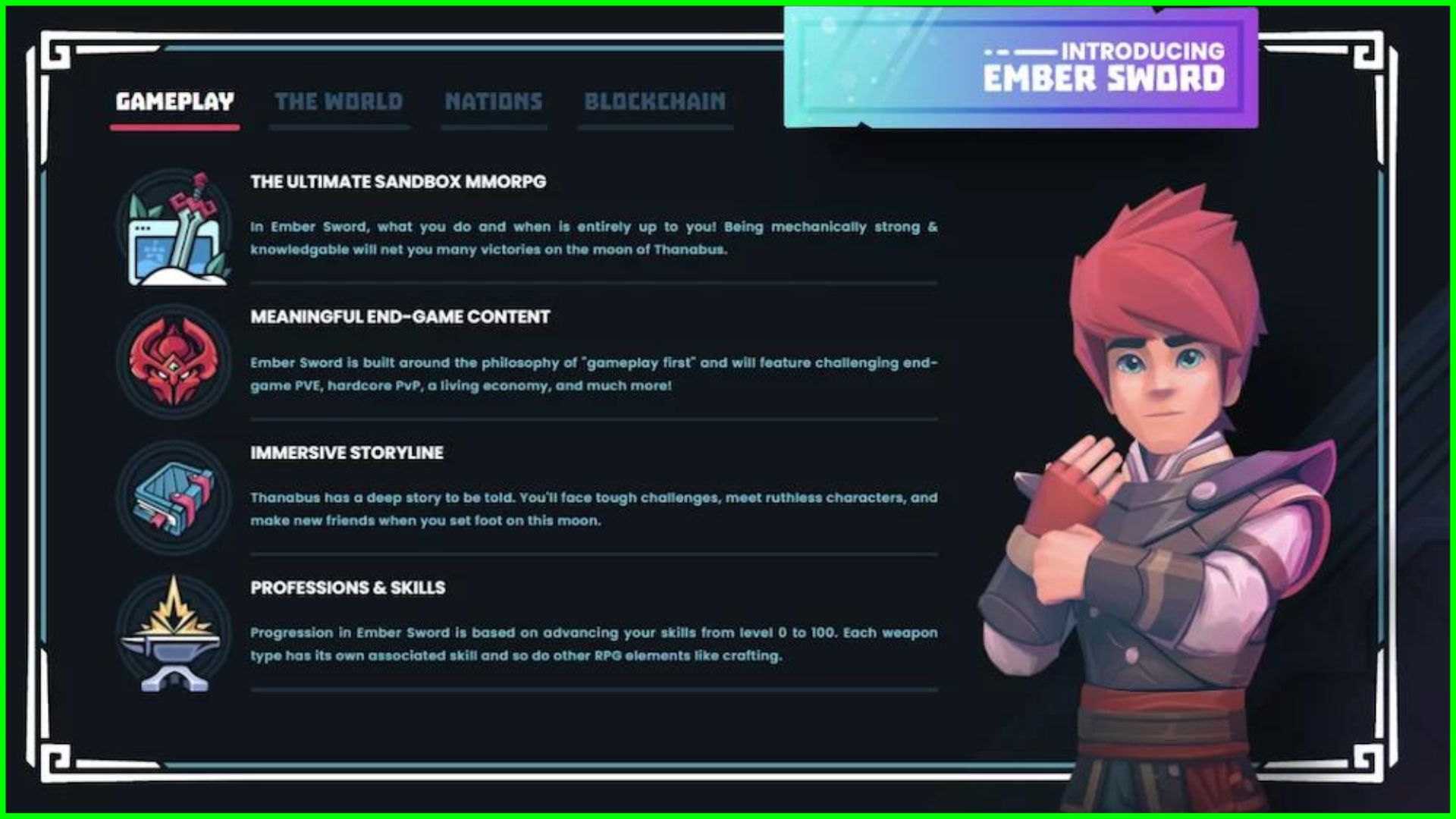 This sets it apart from a lot of NFT gaming projects that focus on NFT integration more than actual gameplay, putting the cart before the horse and disappointing new and existing players.As mentioned earlier players can also own land, however, it is not a requirement for players who want to participate in the game. Owning land also won't grant any pay-to-win advantages to players.Ember Sword has a large and fast-growing community with over 74,000 members on its Discord group at the time of writing.The game has also partnered with Immutable X to power over 48,000 Ember Sword NFTs with no gas fees.This game is turning out to become one of the first AAA NFT gaming titles, alongside the ranks of Illuvium and Aurora Project.Ember Sword is an NFT gaming project worth checking out when it releases later in 2022.2. LooksRare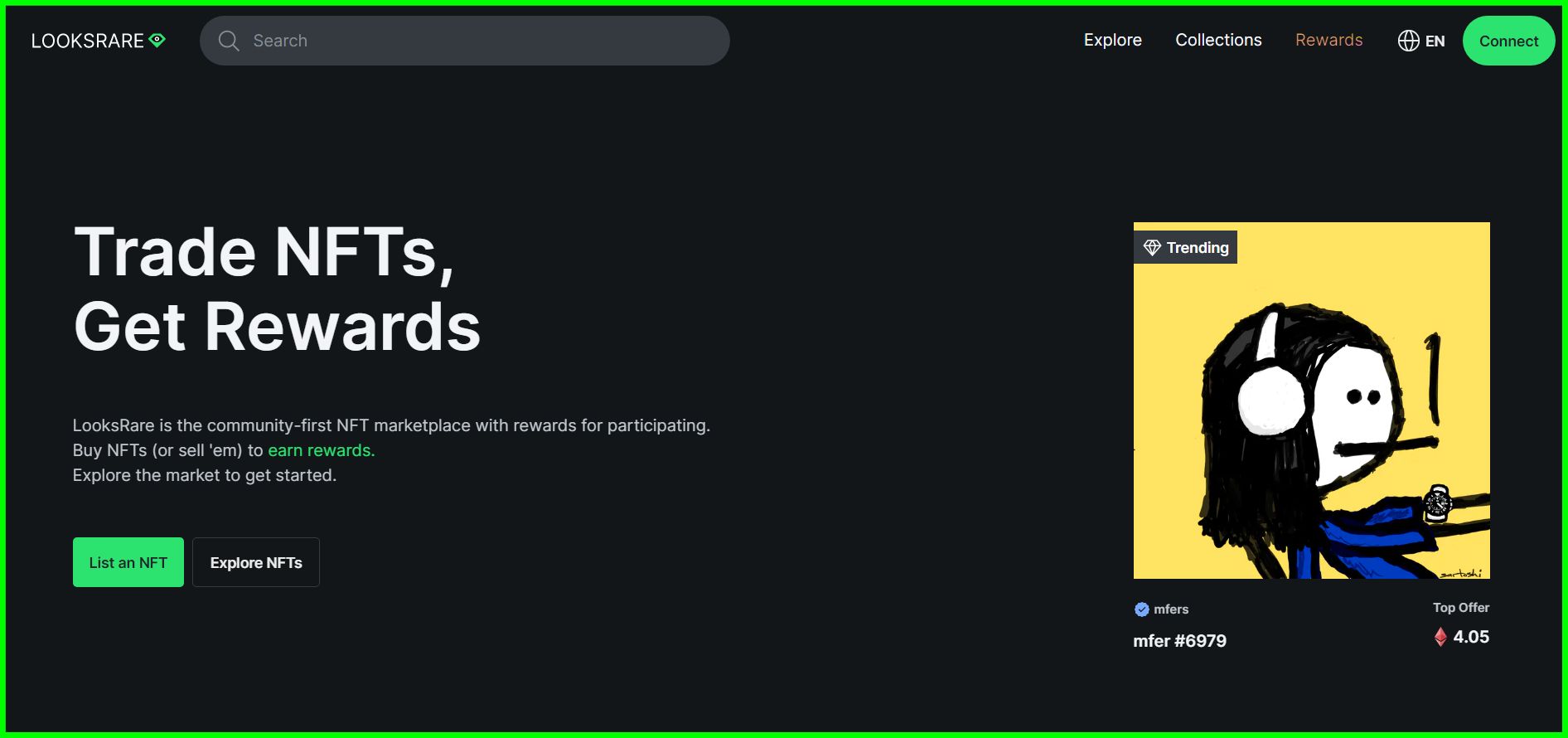 LooksRare is a community-focused NFT marketplace that actively rewards all users on the platform. They aim to give back to users and creators on the platform.Whether you're an NFT creator, collector or trader, you're able to earn the LOOKS token.The LOOKS token was airdropped to OpenSea users who transacted (bought/sold) a minimum of 3 ETH worth of NFT's over a 6 month period.The airdrop had nine different tiers, the more a user transacted on OpenSea, the more LOOKS tokens they could claim.This token airdrop helped LooksRare to gain popularity, especially since a lot of OpenSea users were asking for a token airdrop from the platform which never materialized.LooksRare users can stake LOOKS for passive income and earn LOOKS by trading NFTs. These trading rewards are calculated every day and distributed two hours after the day's end.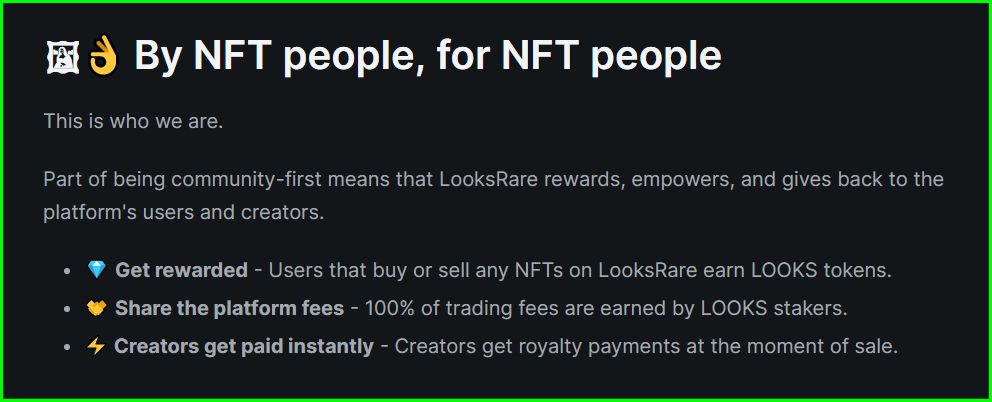 Opensea has been the leading NFT marketplace since early 2020, however, some users are not completely happy with the platform and are looking for alternatives.LooksRare's community-based approach could help to position the platform as a potential serious competitor to the more established Opensea.Giving back to the community through trading and staking rewards will definitely work in the marketplace's favour.NFT creators, collectors and traders who want a community based platform with rewards for participating should definitely give LooksRare a shot.3. Rarible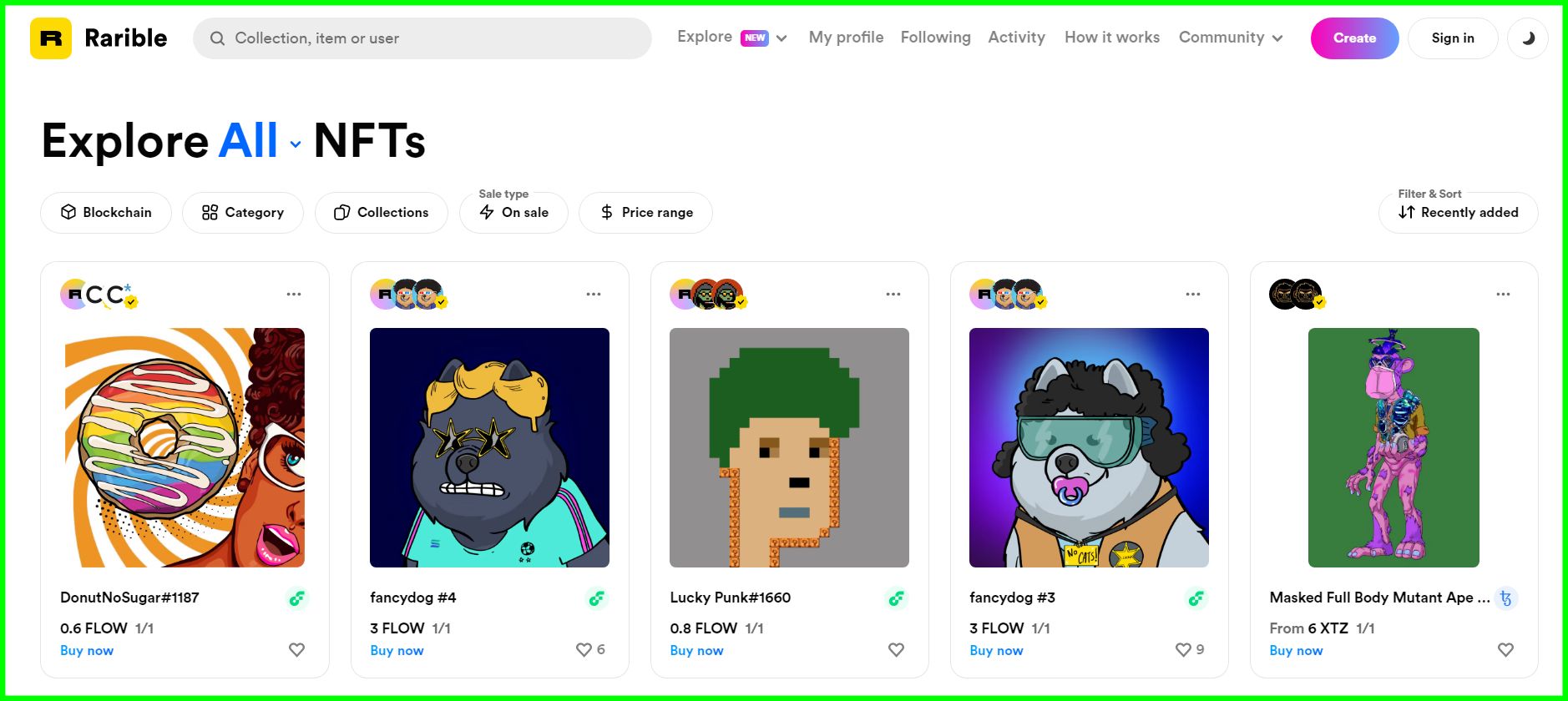 Rarible is a multi-chain NFT marketplace that lets users create, sell and buy Ethereum, Tezos and Flow NFTs.Similar to LooksRare, Rarible has adopted a community-focused approach to running its platform. However, their methods are focused on governance instead of financial rewards.The marketplace started off as a centralized operation, but the creators plan to gradually decentralize the platform over time.The decentralization process will give control of the marketplace to a decentralized autonomous organization (DAO) that will be run by the Rarible community. This community is known as Rarible DAO and members can use Rarible's native cryptocurrency RARI to participate in the governance of the platform. RARI gives holders voting power, giving them a say in how the marketplace is managed.For example, RARI holders can vote on proposals to change trading fees, add new features, act as community moderators and curate artwork on the platform.10% of all RARI tokens were airdropped to NFT holders in the crypto community, not just Rarible users. 30% of the tokens went to investors and the Rarible team whilst the remaining 60% was initially distributed as rewards to platform users via a weekly airdrop.The Rarible community voted to end the weekly RARI airdrop. This decision was made to allow Rarible DAO to focus on allocating funds to next-gen web3 projects building on Rarible Protocol. Funds will also go to securing long term growth for the platform.Rarible's community governance design has set itself apart from other NFT marketplaces and it's on it's way to positioning itself as another serious competitor to Opensea.4. NFT PRO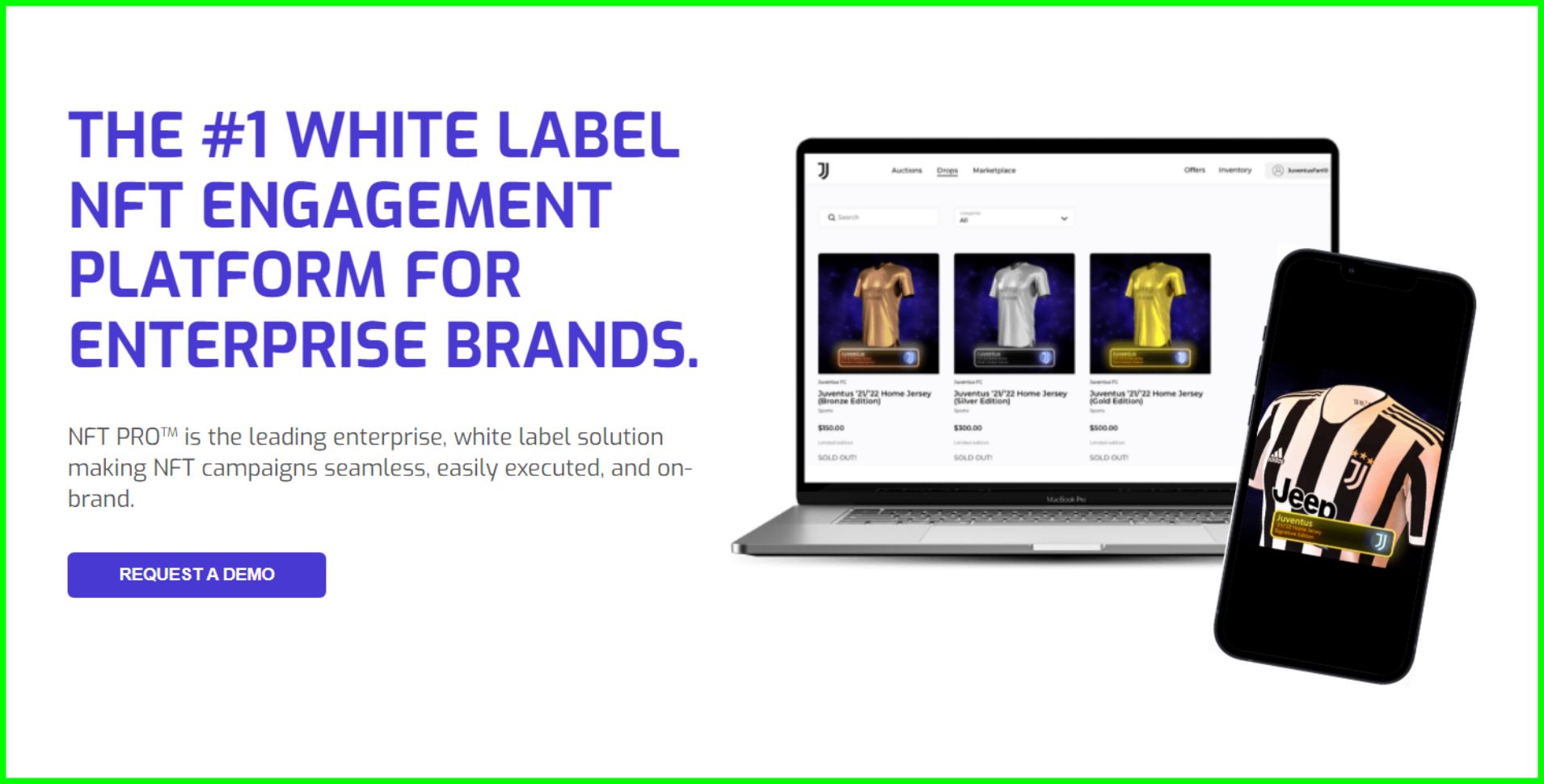 NFT PRO is an enterprise-level, white-label NFT solution for brands. The platform makes it easy for companies to create NFT campaigns.They help global enterprises to strategize, create, sell, and distribute NFT-based digital authentic assets using their enterprise-grade platform.Brands can create, manage and engage with communities, drive new revenue streams and increase cross-sales of physical products.NFT PRO partnered with RM Sotheby's, a classic car auction company to create a one-stop platform where manufacturers can leverage the creative power of NFTs. This partnership is intended to offer car collectors, design houses and individuals the ability to create NFTs of their cars and collections. The partnership has already helped Lamborghini to release their first NFT collection which is going on sale during the Lunar New Year.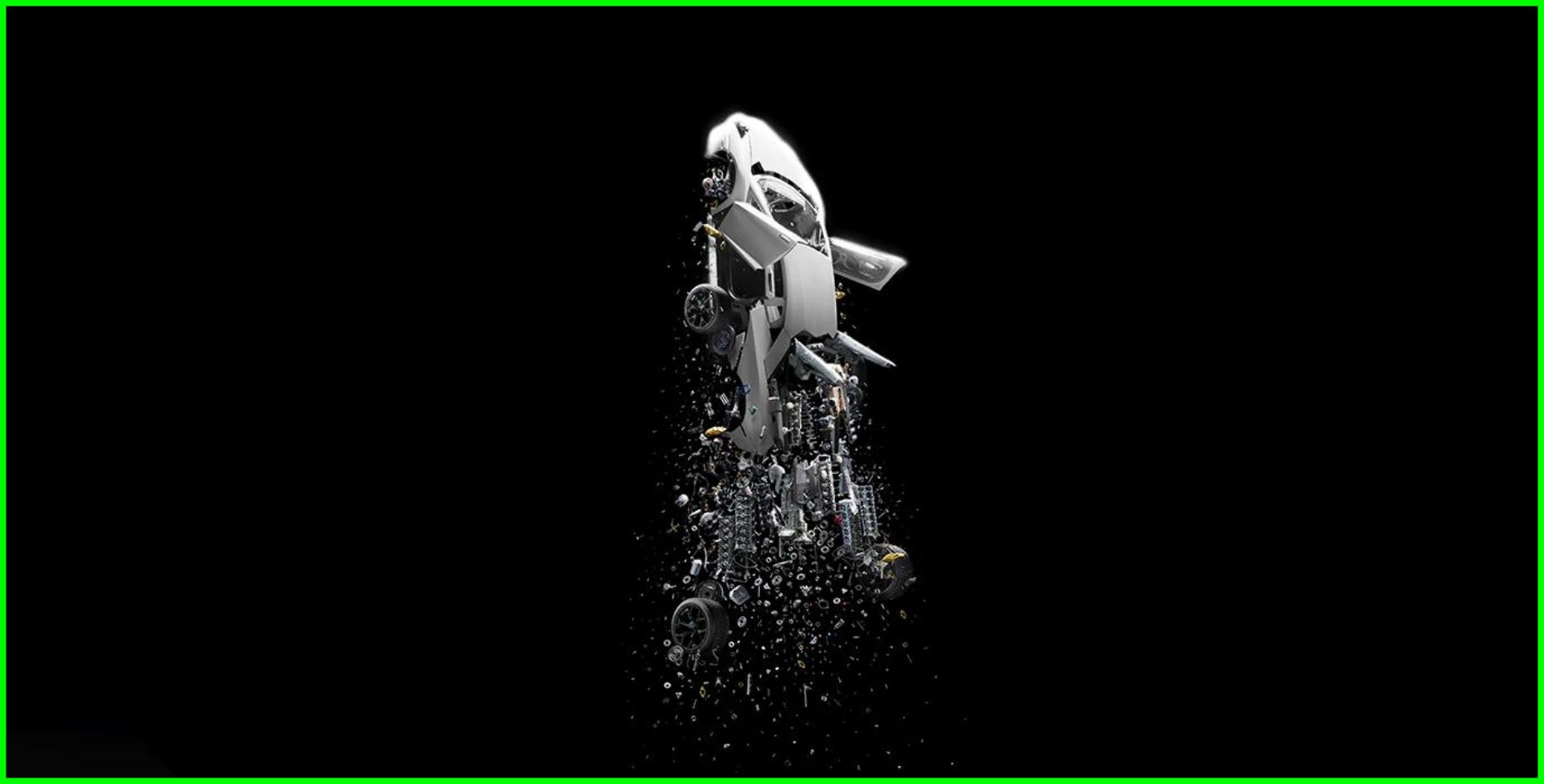 The classic car market will be worth around $43.4 billion by 2024, and NFT sales volume reached $41 billion in 2021.This creates a major opportunity for car enthusiasts, collectors and major brands who want to take advantage of these large collector markets.NFT PRO's partners include major players such as Accenture, Coinbase, Hyperledger and Circle. This is definitely a platform to look out for.5. The New Resistance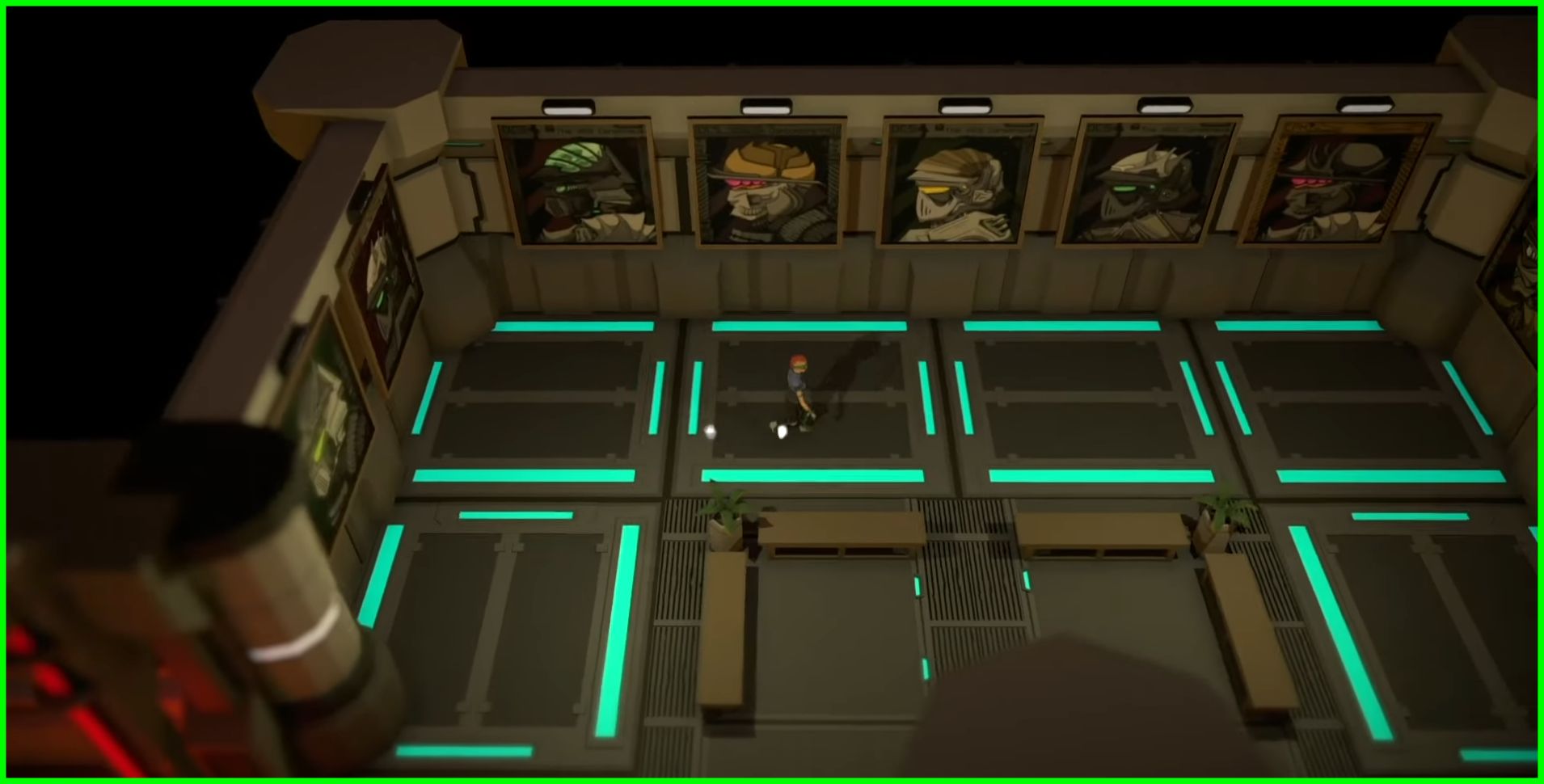 The New Resistance (TNR) is a play-to-earn (P2E) video game series, NFT collection and cryptocurrency. TNR aims to create a AAA-style P2E gaming experience for the crypto space.The project also has two NFT collections, their Mekas of Krupt genesis collection and an upcoming generation 2 entitled Citizens of Krupt. Their first collection Mekas of Krupt sold out in 3 hours and the floor price is 0.145 ETH (currently around $380).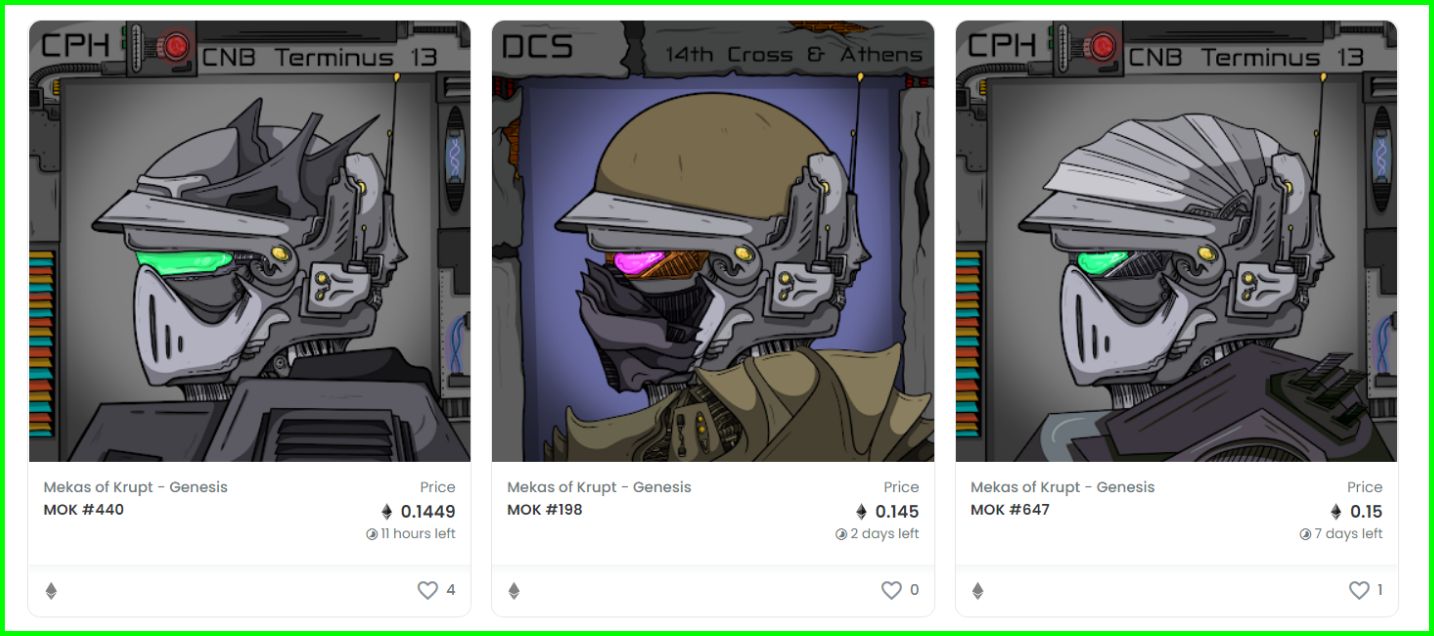 The New Resistance has partnered with blue-chip NFT projects including The Doge Pound and Dysto Apez. NFT's from the partner projects will be playable inside the TNR game.The New Resistance was created due to a lack of AAA standard play-to-earn games and they have a hybrid centralized/decentralized platform to onboard both crypto and non-crypto gamers.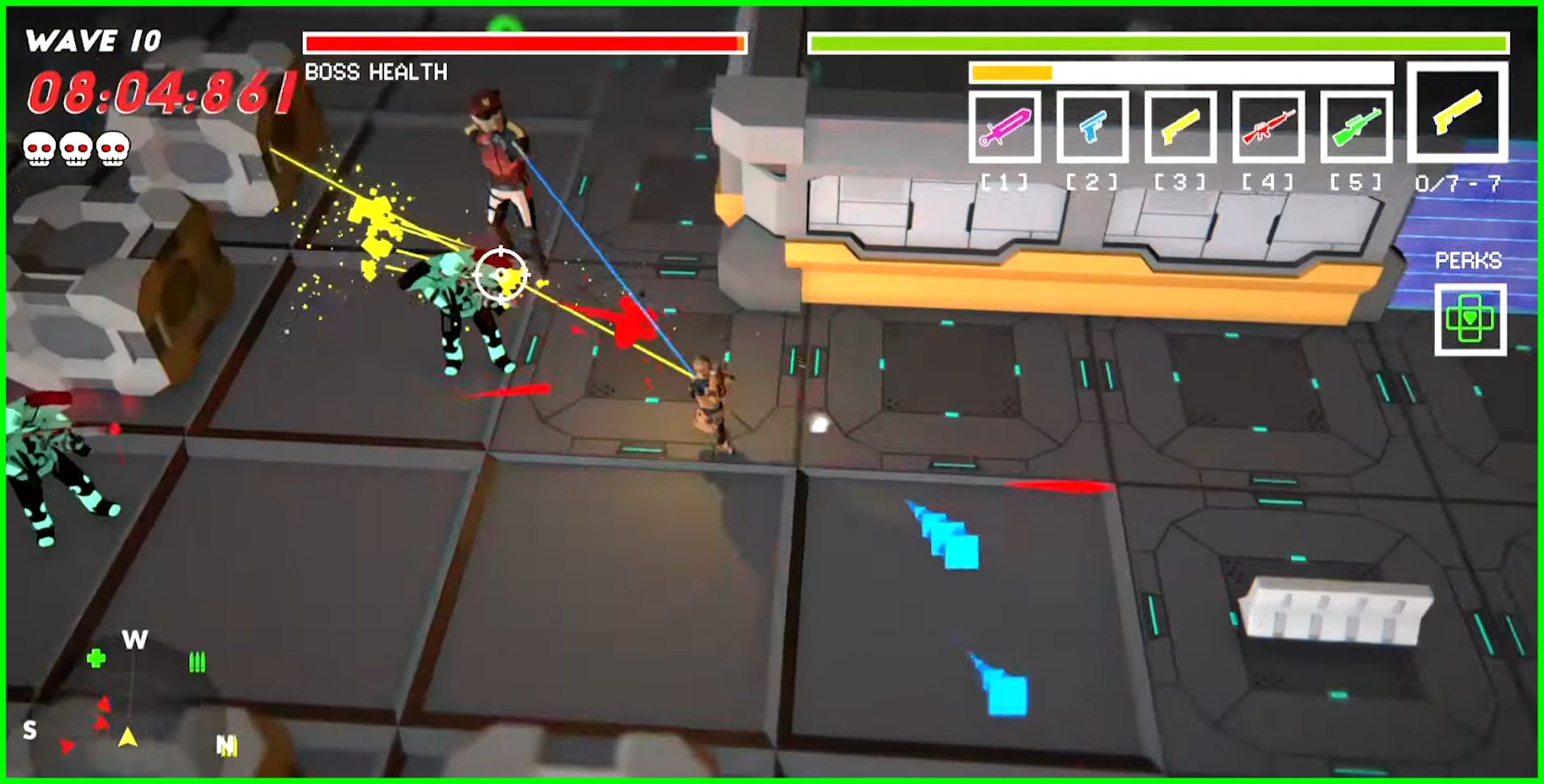 The New Resistance game is set in a futuristic city, where you can play as one of 10,000 unique, hand-drawn NFT characters. Players will be able to earn TNR coins through quests, missions and battles.The New Resistance game is currently playable at playtnr.com. If you're into NFT based Play-to-Earn games, this is worth checking out.Final thoughtsAs the NFT space continues to grow, more and more interesting new projects will pop up. In the end, only the projects that bring value to users and the community will have the advantage over the rest.I hope you enjoyed this story!You can keep up with me on Twitter or email me [email protected]
Read more: hackernoon.com