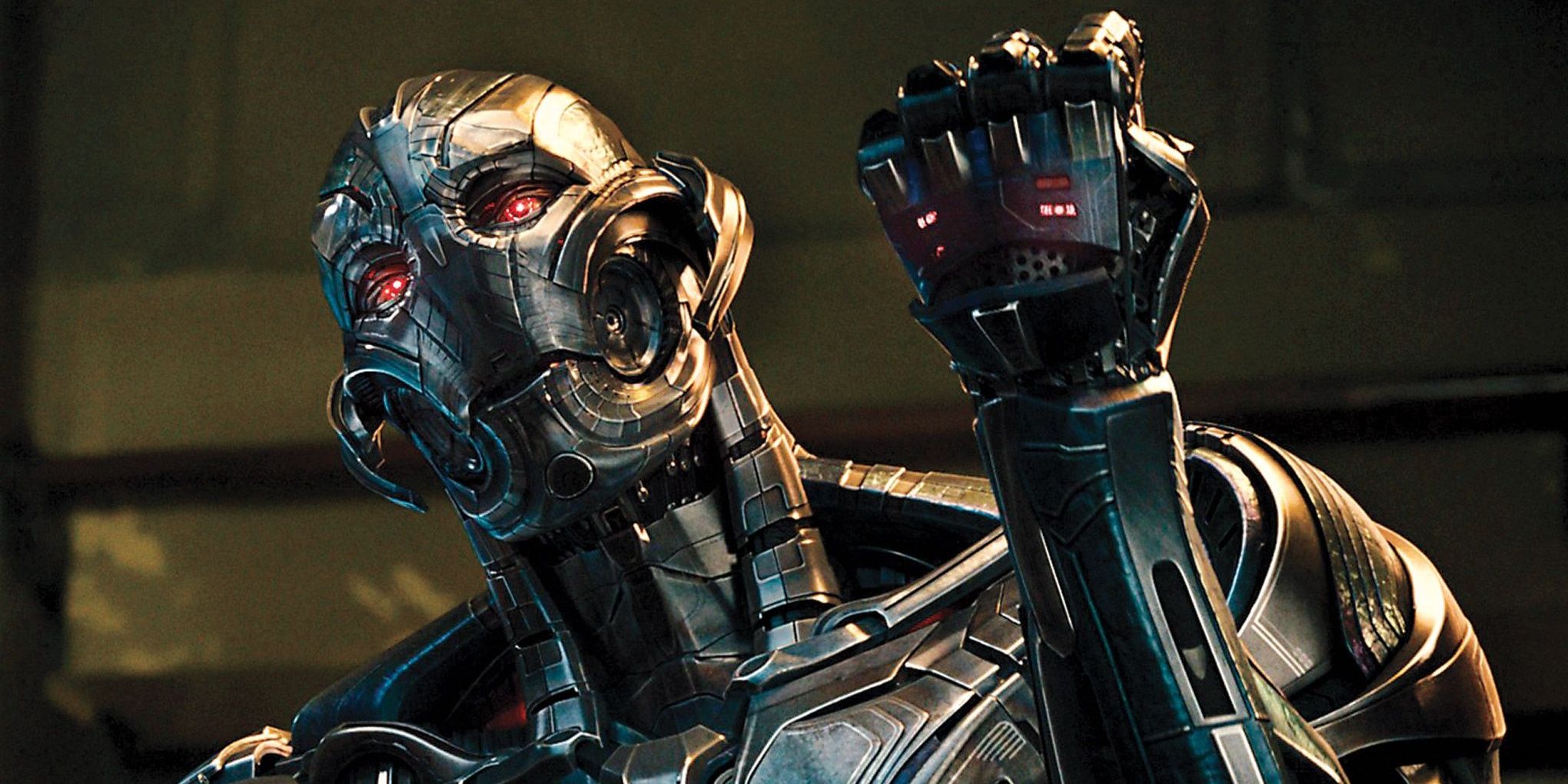 New Avengers: Age of Ultron concept art by Charlie Wen shows Ultron himself hoarding toilet paper. Debuting in the second Avengers movie, Ultron is the rare MCU villain who only appears in one film. He also's notable for being created by the Avengers themselves, in this case Tony Stark and Bruce Banner. Ultron's destruction on Earth has a huge impact on the MCU. It causes Tony to question himself and also leads him to support the Sokovia Accords in Captain America: Civil War. Actor James Spader provided both voice and motion capture work for Ultron, allowing him to fully embody the robot villain.
The toilet paper image of Ultron is appropriate for the current state of the world, as many are hoarding supplies due to the ongoing coronavirus pandemic. Officially known as COVID-19, the virus has caused immense disruptions in all industries, including entertainment. Marvel and its parent company Disney have faced many setbacks, with some even suggesting that the company is vulnerable to being bought by Apple. Disney has closed its many theme parks around the world, including Disneyland in California and Disney World. Some estimate this move has cost the company $20 million per day.
Related: Avengers: Age of Ultron Deleted Scene Explains Rhodey's Confusing Endgame Line
The new Ultron art by Marvel Studios artist Charlie Wen shows an early concept image for the character, with the addition of a mask and toilet paper stash. The design is sleeker than what's seen in the final film. It bears more of a resemblance to Paul Bettany's Vision in that way, though with more muted colors. Check out Wen's image, including close-up versions, below:
The coronavirus has already changed Marvel's precarious release schedule, as this May's Black Widow solo film has been delayed indefinitely. This could result in other shifts, such as that film taking The Eternals release spot in November. Like all studios, Marvel is also dealing with production shutdowns, which could mean some movies and TV shows aren't ready by the time they're supposed to debut. However, this could depend on how long the shutdowns continue and how long it takes to get the coronavirus under control. As of now, all of Marvel's Disney+ shows have stopped filming, as has Shang-Chi and the Legend of the Ten Rings.
As people across the globe remain concerned about the coronavirus, it's nice to see a fun twist on concept art like the one Wen did here for Avengers: Age of Ultron. Stuck at home, many Marvel artists have taken to Instagram in recent days to share art and early designs from MCU films they worked on. Hopefully they continue to do so in coming days, offering fans a much-needed distraction from the current state of the world.
More: How Coronavirus Will Affect The Marvel Cinematic Universe
Source: Charlie Wen
Read more: screenrant.com