While many people will tell you that using the best headphones is the only way to really get amazing sound through your laptop or computer. But, what if you're not comfortable wearing headphones day-in and day-out? For you and anyone else who feels the same way, a solid computer speaker is a fantastic alternative. Still, like any piece of computer accessory, finding the best computer speakers isn't quite as easy as you'd think.
Before you decide on a set of computer speakers for your setup, there are a few things you need to consider. How is the sound quality? If you're a gamer and a frequent movie streamer, is the surround or stereo separation up to snuff? Will they start to grate on you after a couple minutes or is the sound nice and balanced? These are among the most essential questions to ask when shopping around for computer speakers
You must also consider what kind of setup is most ideal to you. Are you going to sit back, playing the best PC games like Rage 2, where immersion (and explosions) are everything? Do you just want to binge your favorite TV show? Or are you more of a music fan? No matter what you're looking to do, one of these best computer speakers will make your computing life sound so much better.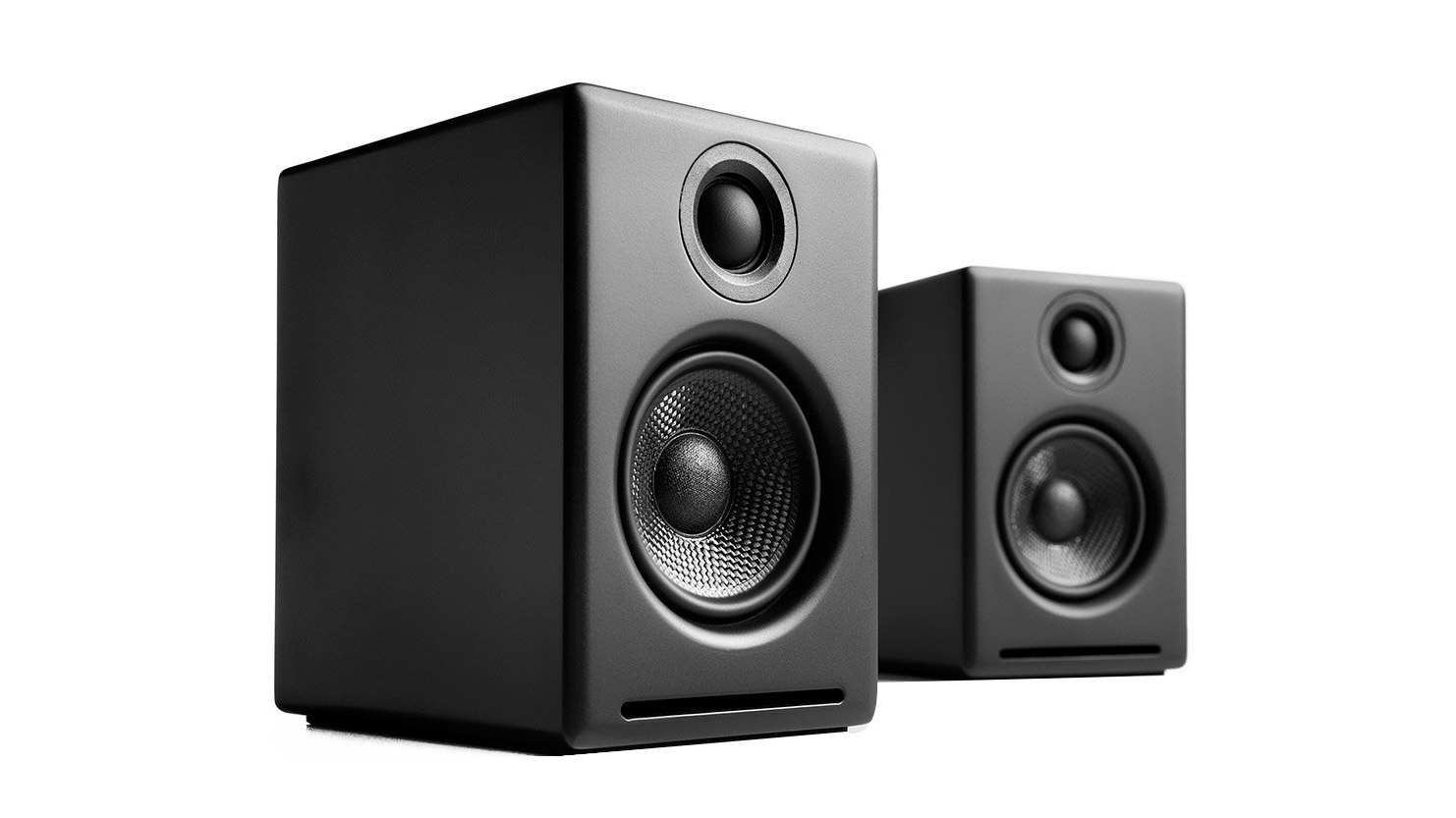 Image Credit: Audioengine
While the Audioengine A2+ launched four years ago, they're still among the best computer speakers on the market. These slick-looking speakers will work with your PC's USB port for uncompressed audio and incredible sound quality with its built-in DAC. The Audioengine A2+ doesn't come with a bass, but that's not a problem unless you need really deep bass. Luckily, there is an RCA output, so it's a breeze to connect an external woofer.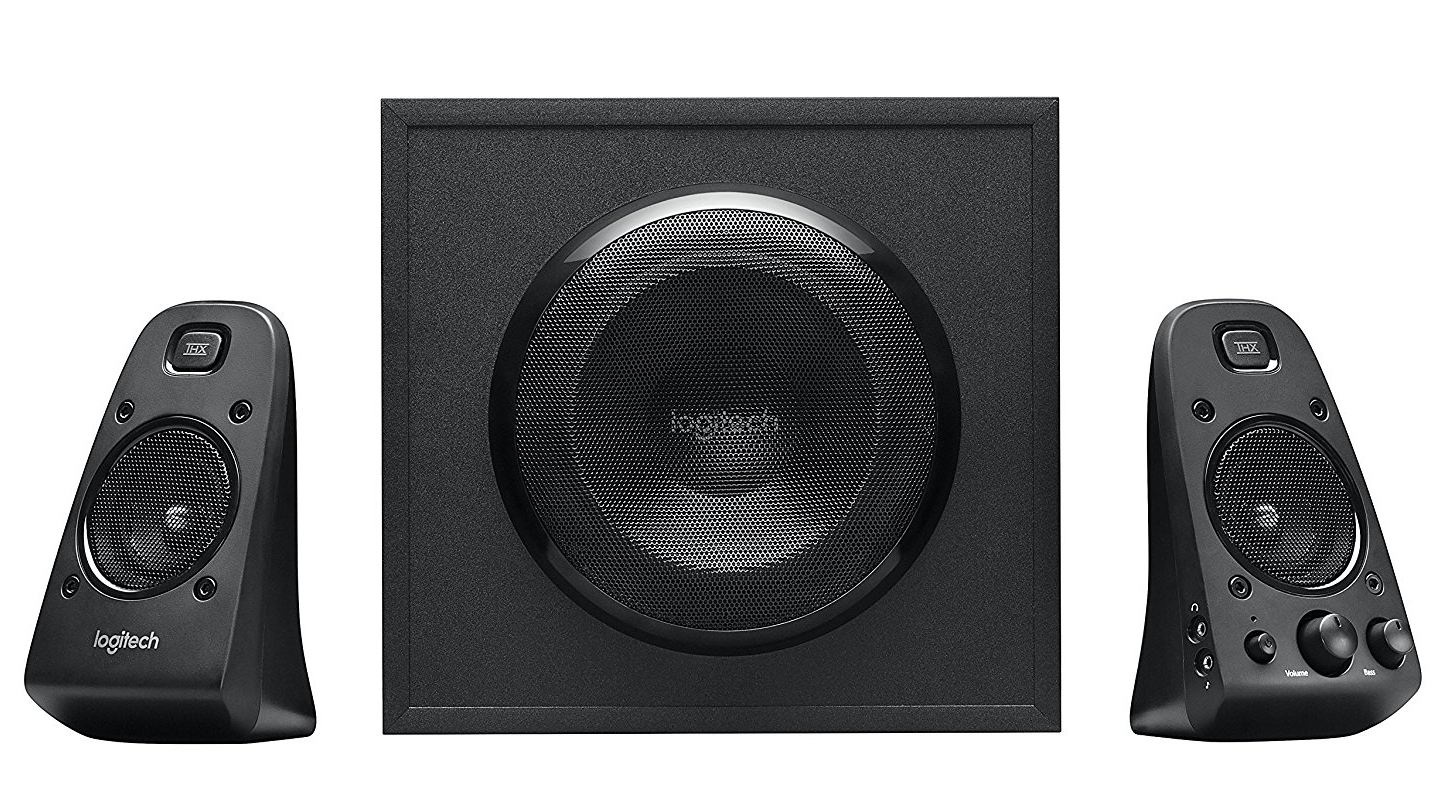 Image Credit: Logitech
While they may be more expensive than you'd expect to pay for the brand's speakers, the Logitech Z623 is still very affordable considering just what a sound powerhouse they are. The Z623 may look like your average set of speakers, but its subwoofer produces a thundering sound that can easily be dialed up or down depending on your preference. And, it offers impressive soundstage – with great highs and mids – making for a more immersive gaming and movie experience.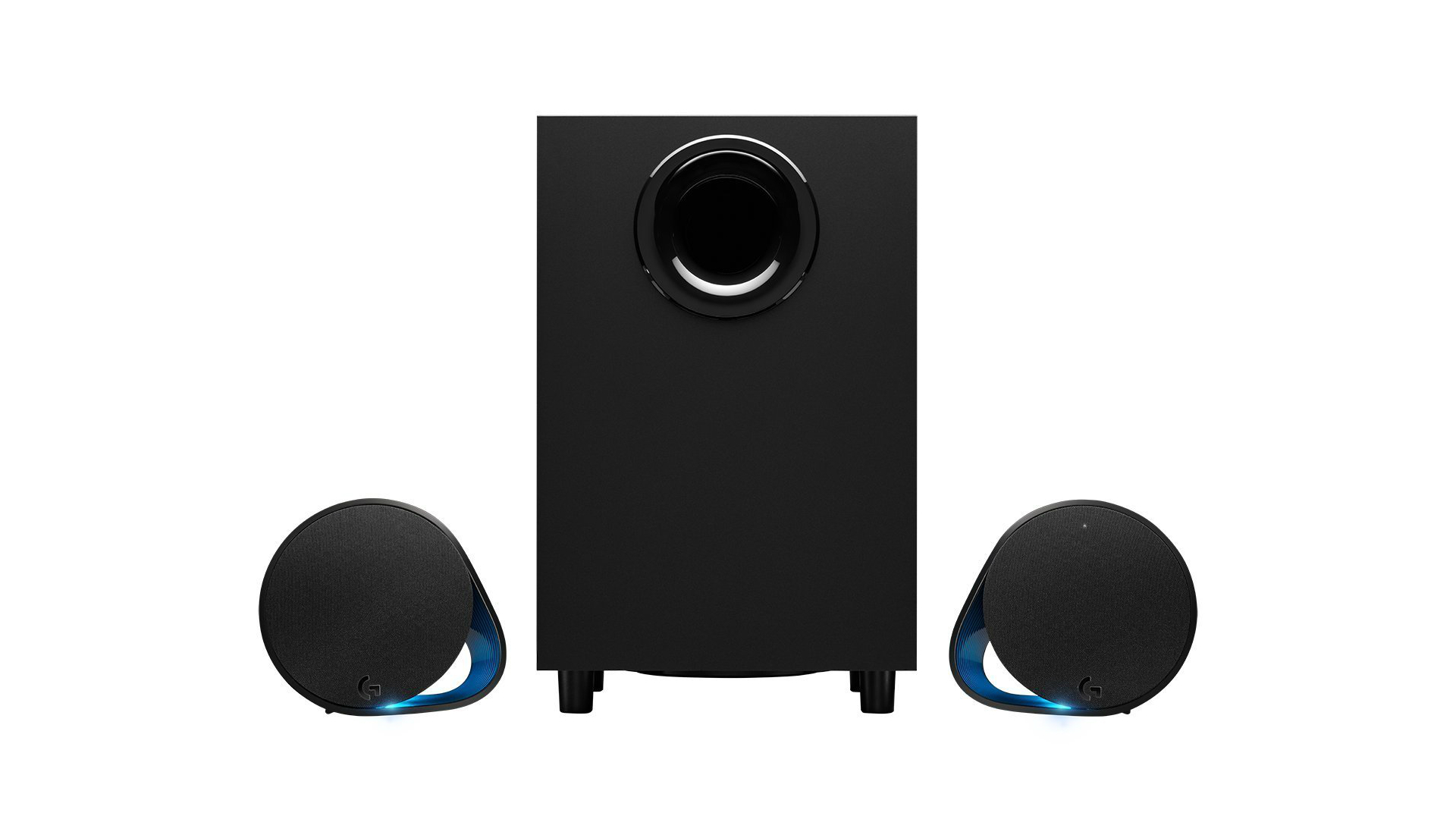 Image Credit: Logitech
When it comes to computer peripherals, Logitech is certainly a household name, but the G560 takes the company's speaker expertise to a whole new level. These are the first Logitech computer speakers designed for gaming, and its work has definitely paid off. The Logitech G560 speakers are without question one of the best computer speakers available for gaming. Not only do they feature RGB lighting – a must for gaming accessories in 2019 – but through Logitech's software, the multi-colored illumination can adapt to any kind of content you consume for a more immersive experience.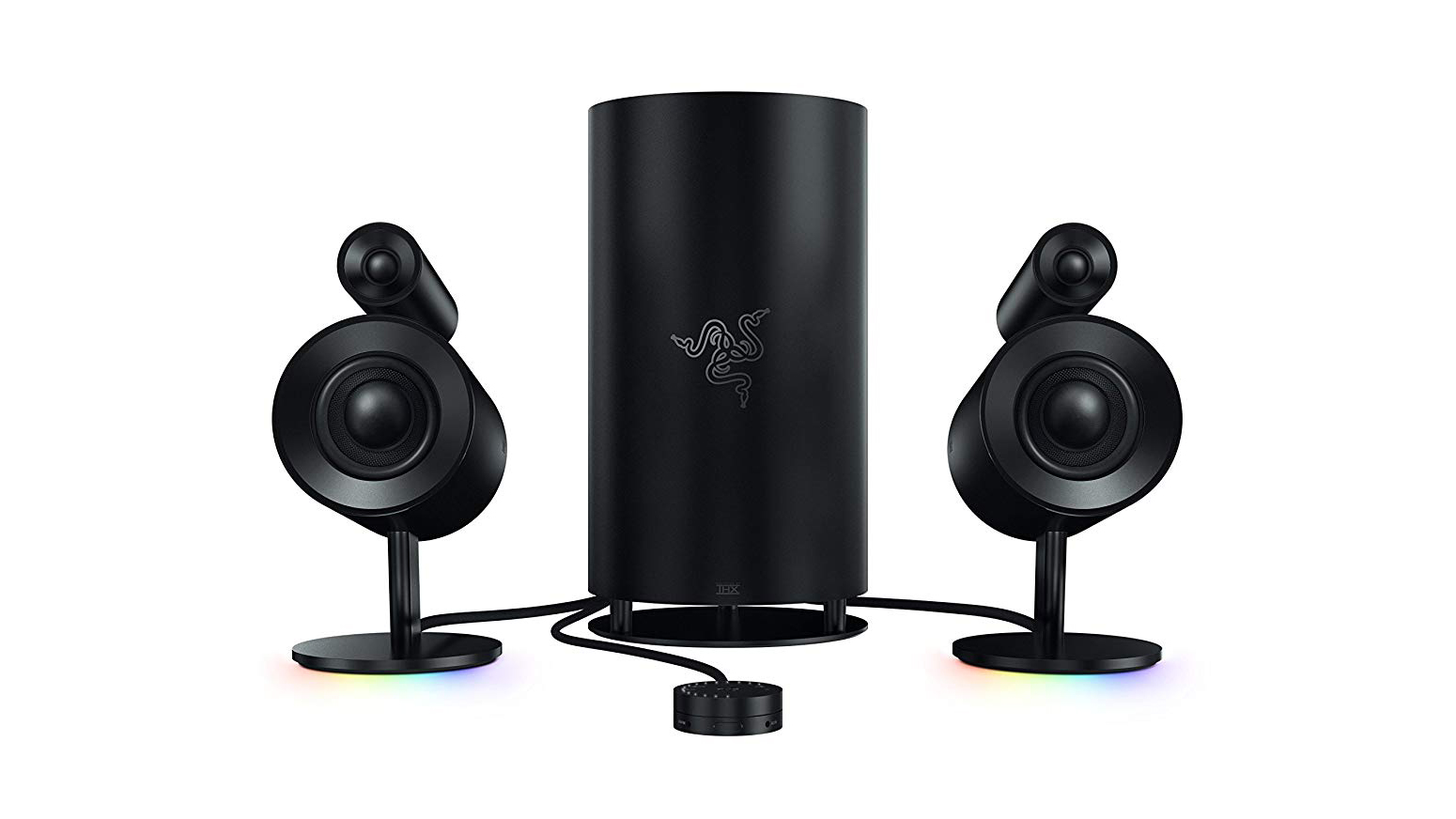 Image Credit: Razer
The Razer Nommo not only has a weird name and a funky look, but it also touts a lofty price. You might find yourself wincing at the $500 price tag, but it's worth it as the Razer Nommo Pro has a lot to offer. You get a beefy down-firing subwoofer that'll blow you away, as well as the Razer Chroma feature, so these speakers will look just as good as they sound. There are definitely cheaper computer speakers out there, but with this level of quality, the Razer Nommo Pro is worth every buck.
This product is only available in the US as of this writing. UK and Australian readers: check out a fine alternative in the Audioengine A2+.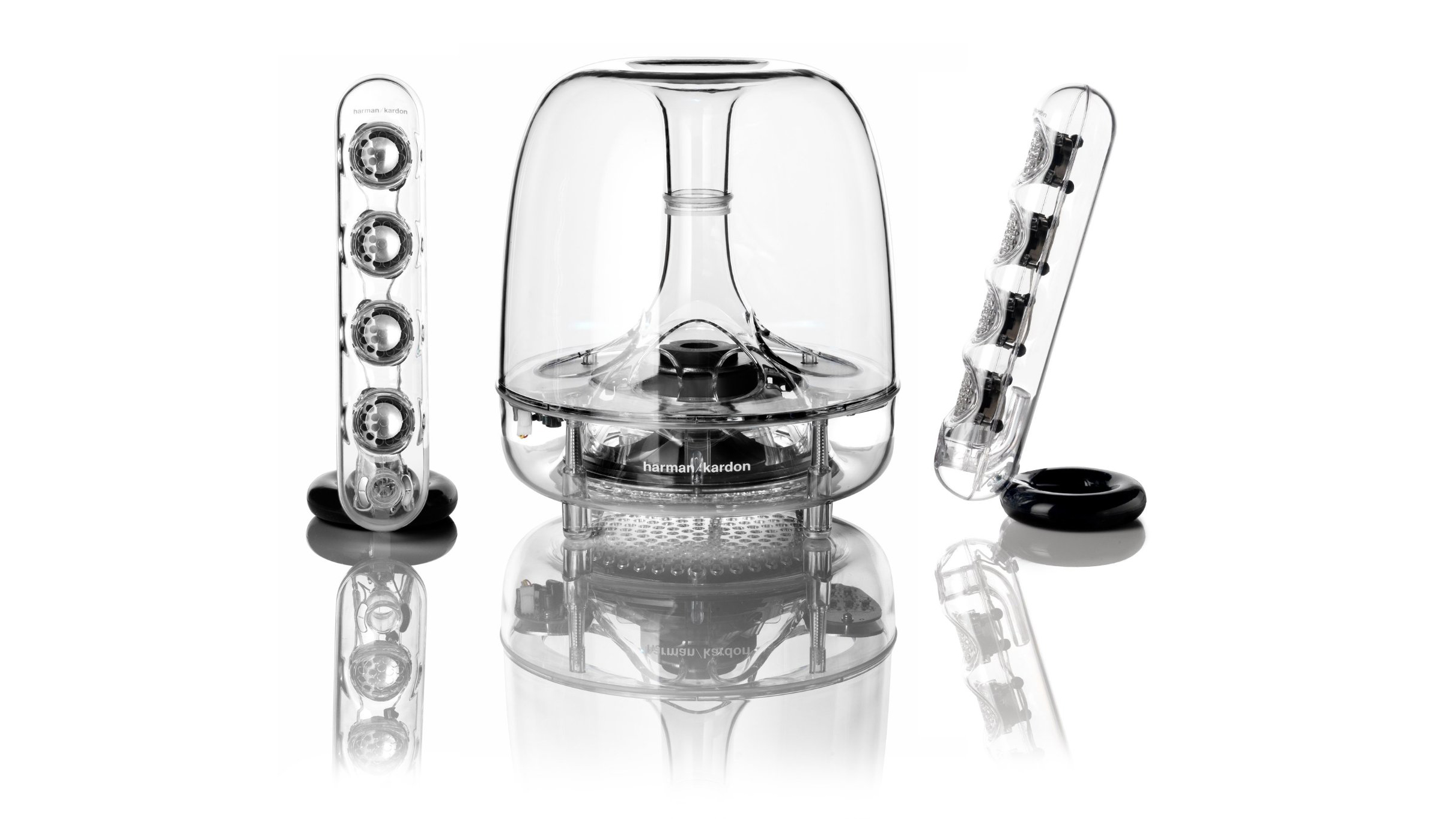 Image Credit: Harman Kardon
If you look at the Harmon Kardon Soundsticks III long enough, they'll start looking like a family of jellyfish. These translucent computer speakers might look more to you like a modern art installation protesting the death of our oceans, rather than a functional speaker system – but that all changes once you turn them on. This speaker and sub combo features booming bass thanks to its woofer, as well as crisp highs. And you get that excellent sound at a decent price, making it perfect for music fans with a mid-range budget.
This product is only available in the US and UK at the time of this writing. Australian readers: check out a fine alternative in the Edifier E25 Luna Eclipse.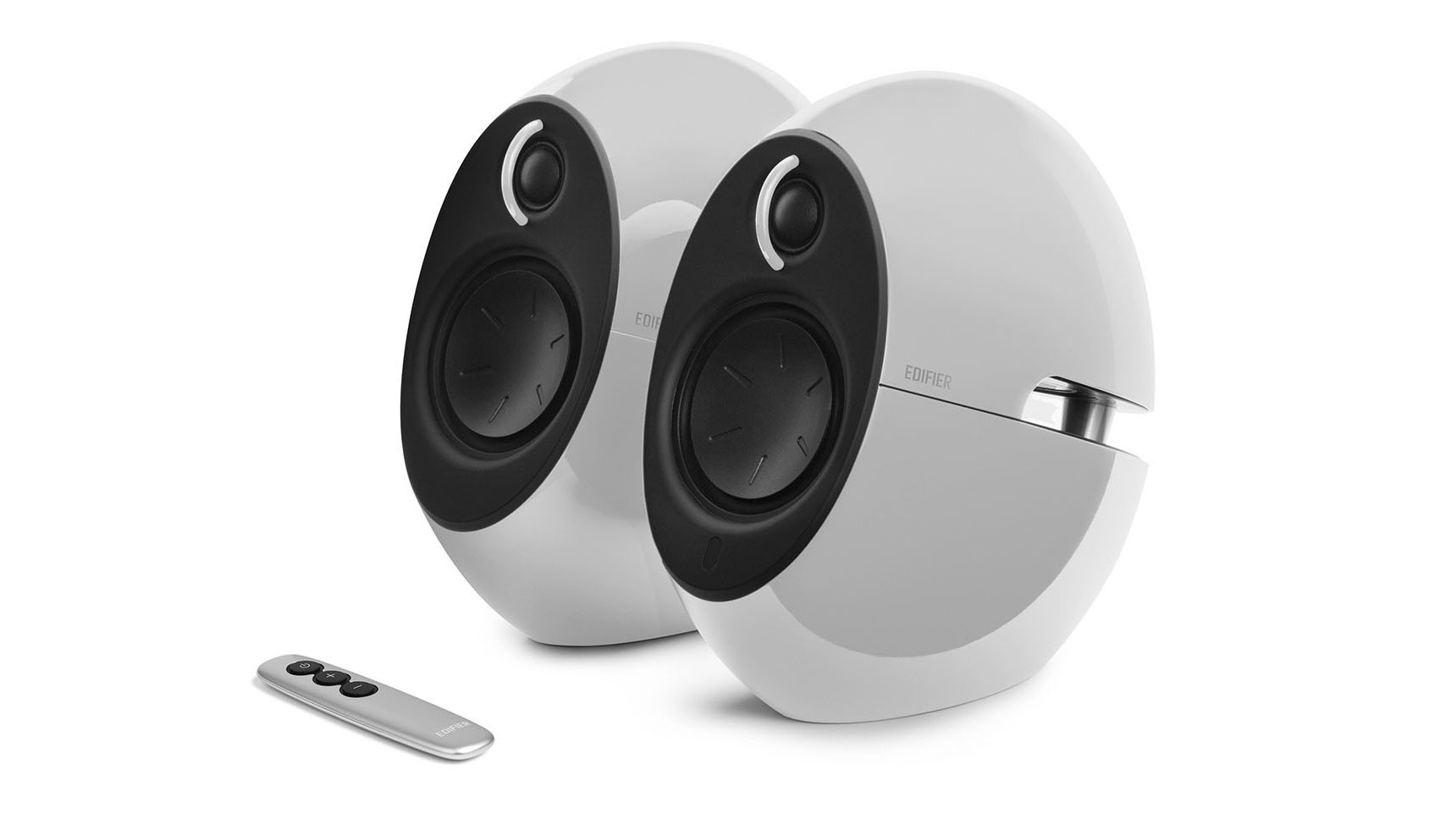 Image Credit: Edifier
It might be a bit too bass-y for some people, but the Edifier E25 Luna Eclipse is an impressive speaker setup that not only looks good, but it also sounds incredible. The Luna, which comes in red, white and black colors, offers a powerful but controlled bass, as well as fantastic balance with sharp mids and good stereo separation. It even includes a nifty little remote control. The Luna Eclipse are some of the best computer speakers out there, especially if you like to pump up the volume with little to no distortion – and, who doesn't?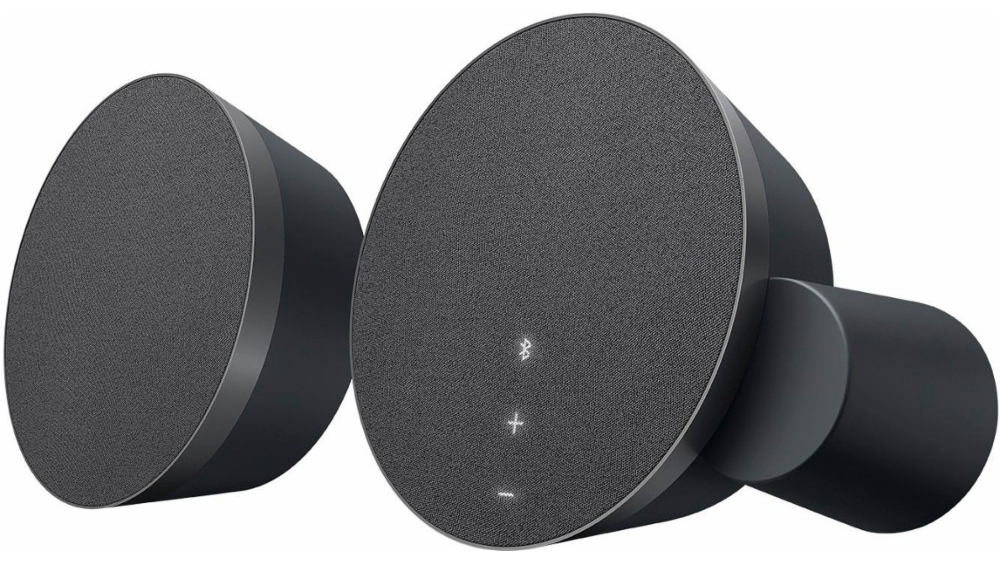 Image Credit: Logitech
The Logitech MX Sound Speakers are one of the best wireless computer speakers you can buy today. They're a thing of beauty, with their unusual circular design and silver accents. And, for the price, they definitely deliver a little more than what you'd expect from the best laptop speakers. The bass may sometimes overpower the mids and highs, but it still offers an excellent soundstage and powerful audio, which makes it excellent for gaming. It also features the nifty dual Bluetooth connectivity so you can connect two devices simultaneously. Finally, the backlit motion sensor controls are so sensitive, a light touch is all it needs to adjust the volume.
Read the full review: Logitech MX Sound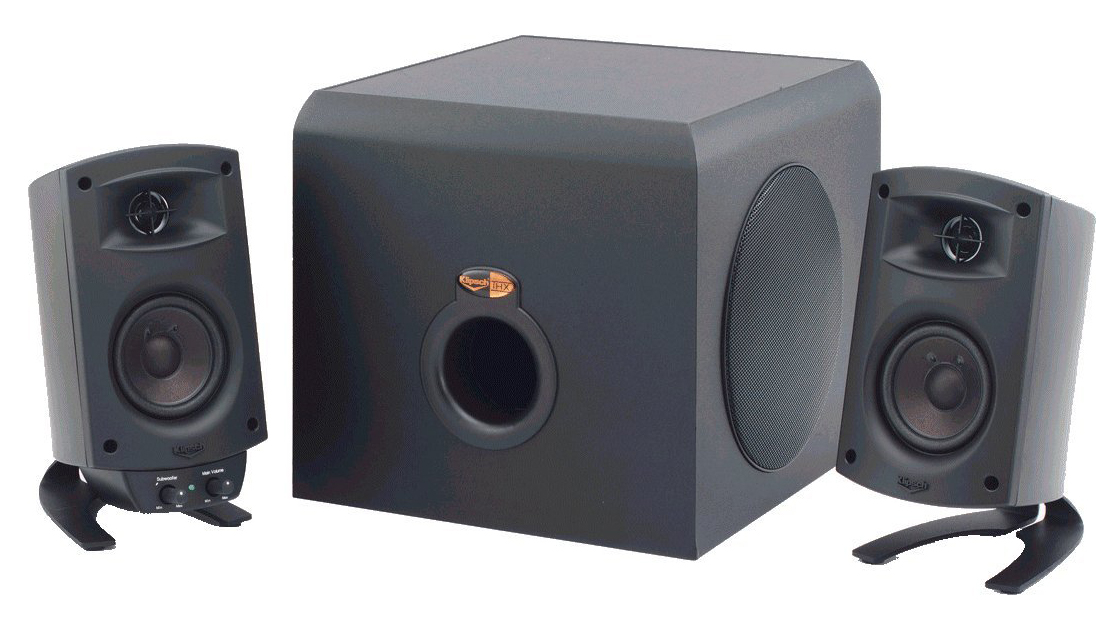 Image Credit: Klipsch
The Klipsch ProMedia 2.1 speaker system brings enhanced sound for versatile use, so that whether you're listening to music, watching movies, or playing games, you're getting the best computer speaker experience. These THX-certified speakers boast power, a wide frequency range (31Hz to 20kHz), and a detailed audio quality with punchy bass, maximum clarity and great balance. We're not exaggerating when we say it's powerful enough to replicate that home theater quality you love so much.
This product is only available in the US at the time of this writing. UK and Australian readers: check out a fine alternative in the Logitech Z623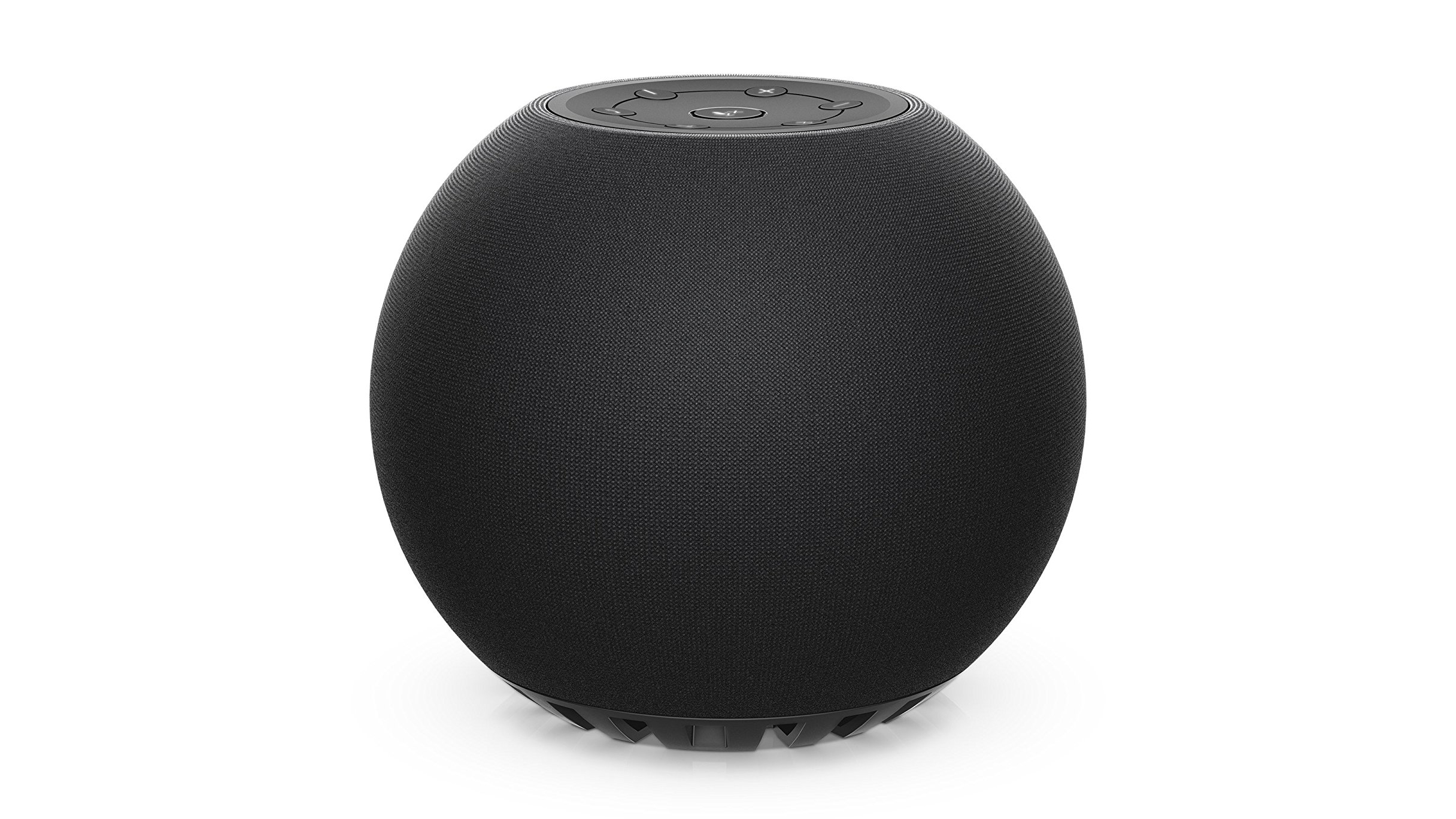 Image Credit: Dell
Dell's AE715 may not be the most powerful speaker on the market. However, it does produce a decent 360-degree sound that, while is fairly common in portable audio, is a rarity with computer speakers. Granted, this Bluetooth speaker is nothing mind-blowing; there's not a lot of bass and there's a bit of delay. But the audio quality good enough if your listening standards aren't quite as demanding. And you're also getting its wireless functionality, the USB charging port so you can charge the device, and the built-in mic so you can use it for conference calls. It's definitely a great portable and wireless solution.
This product is only available in the US and UK as of this writing. Australian readers: check out a fine alternative in the Jabra SPEAK 510.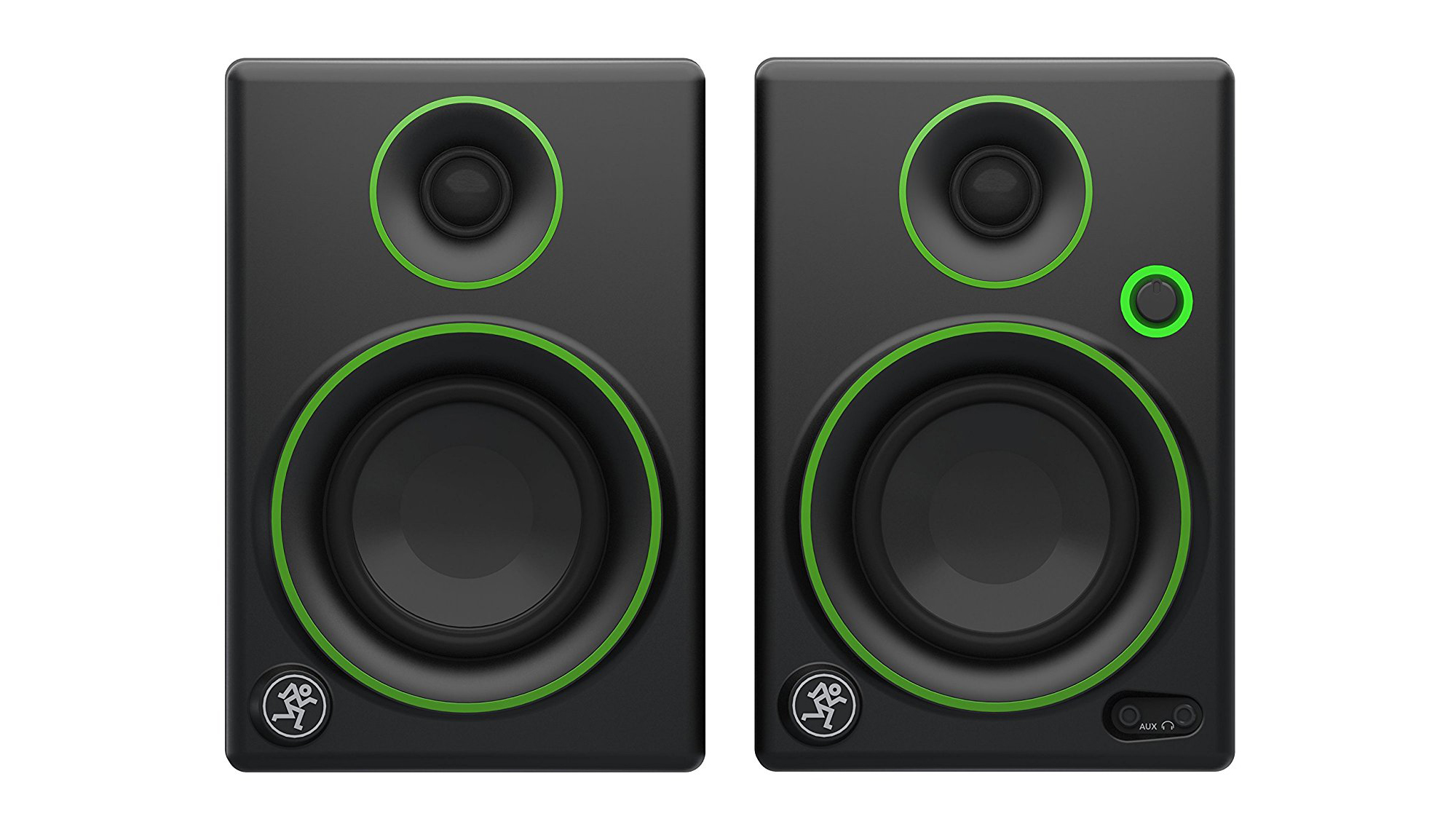 Image Credit: Mackie
The Mackie CR4BT promises professional-grade performance, which is a lot more than what its competitors offer. The question is, by how much? Well, there are drawbacks including thinner mid range, and high bass cut off at 70 Hz, which means while there's good bass presence, you might be missing the really low stuff. 
However, they do sound great for a premium pair of speakers, and the pros include the acoustic foam pads to isolate the speakers from the surface it's standing on, as well as the front auxiliary input. Overall, these aren't your run-of-the-mill computer speakers. They are useful for multimedia creation and production-related work as well.
This product is only available in the US and UK as of this writing. Australian readers: check out a fine alternative in the Logitech MX Sound.     
Read more: techradar.com