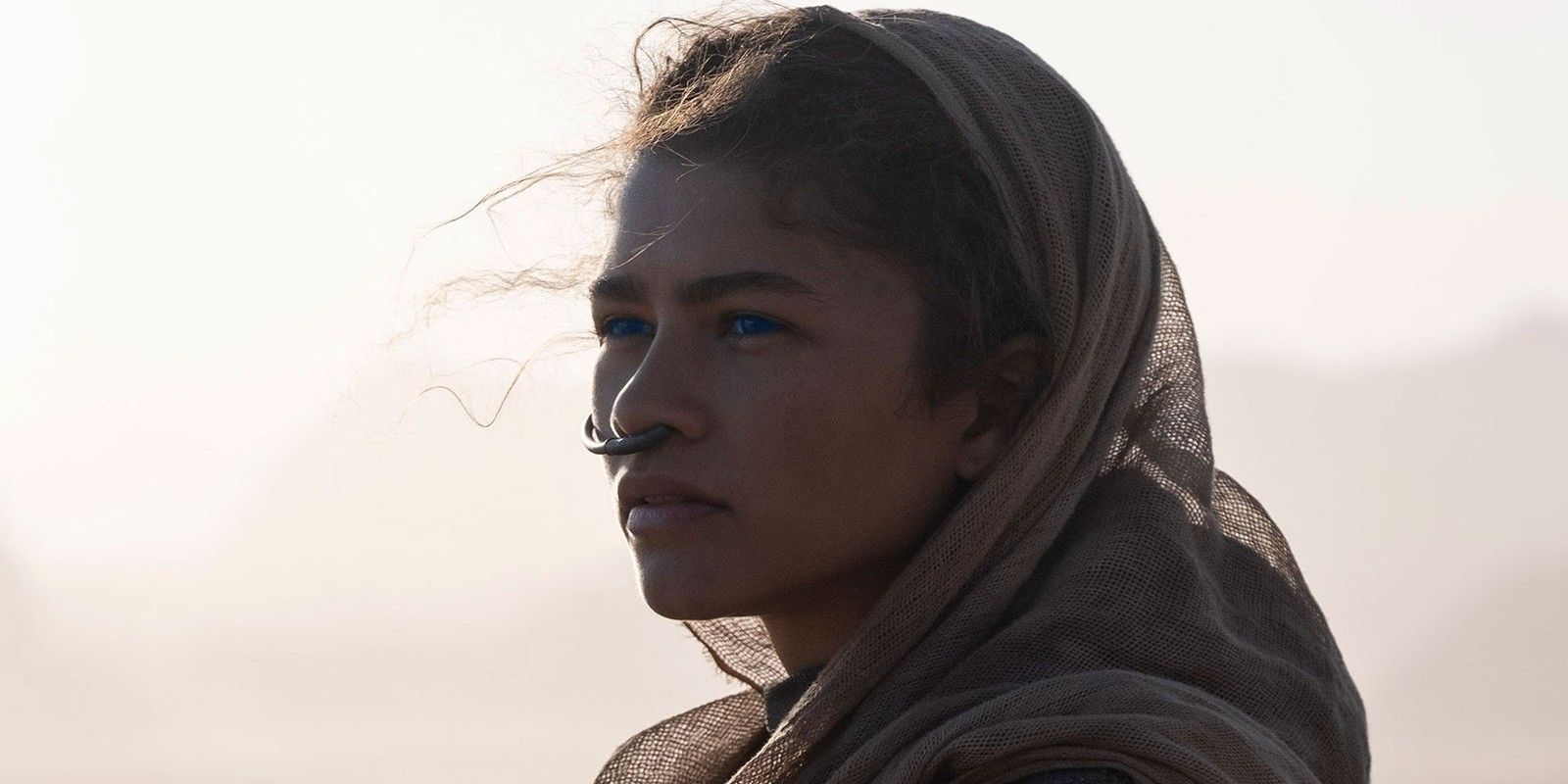 On the heels of new Dune images, star Zendaya has shared a picture of her character Chani. Frank Herbert's iconic 1965 sci-fi novel has been adapted a couple of times, both in feature film form and as a miniseries. However, many have struggled to properly translate the novel into a different medium due to Dune's complex plot and themes. Now fans are hoping this latest adaptation will break tradition and become the film they've long been hoping for. Denis Villeneuve (Arrival, Blade Runner 2049) is directing what he hopes will be the first of at least two Dune films. Villeneuve approached the film with the intention of creating a sequel, but nothing has been officially announced.
Dune boasts an all-star cast that has sparked fans' excitement. Leading the film is Timothée Chalamet as Paul Atreides, with Oscar Isaac and Rebecca Ferguson playing his parents Duke Leto Atreides and Lady Jessica, respectively. Further rounding out the cast is Jason Momoa, Dave Bautista, Stellan Skarsgård, Javier Bardem, and Josh Brolin. Spider-Man: Far From Home star Zendaya has been cast as Chani, one of the Fremen natives who live on the desert planet of Arrakis.
Related: Denis Villeneuve's Dune Movie Official Logo Revealed
Zendaya shared a new picture of Chani on Instagram. Fans already got a glimpse of Chani in an earliler batch of new Dune images, but this one shows off her costume a bit better. You can see it for yourself down below:
After months of anticipation, fans finally got to see most of the cast in costume with the release of the new images. The first, unveiled on Monday, showed Chalamet's Paul and stirred up a lot of interest among fans. Some noted the many similarities between Dune's initial look and Star Wars, which was actually inspired by Dune. Still, there's an undeniable thrill to seeing this cast in their full costumes, and it'll be even better once a trailer is eventually revealed. Zendaya in particular has proven her talent through her time in the MCU and on HBO's Euphoria, so it'll be exciting to see what she does with the role of Chani.
Provided nothing gets in its way, Dune will roll out in theaters in December. Numerous movies have seen their release dates pushed because of the coronavirus pandemic, but December should be (hopefully) far away enough that it won't be disturbed. Fans are certainly eager to see this new Dune, and it would be a shame to have to wait any longer than necessary.
More: Why Dune's First Look Images Are So Controversial (Is It Fun?)
Source: Zendaya/Instagram
Read more: screenrant.com