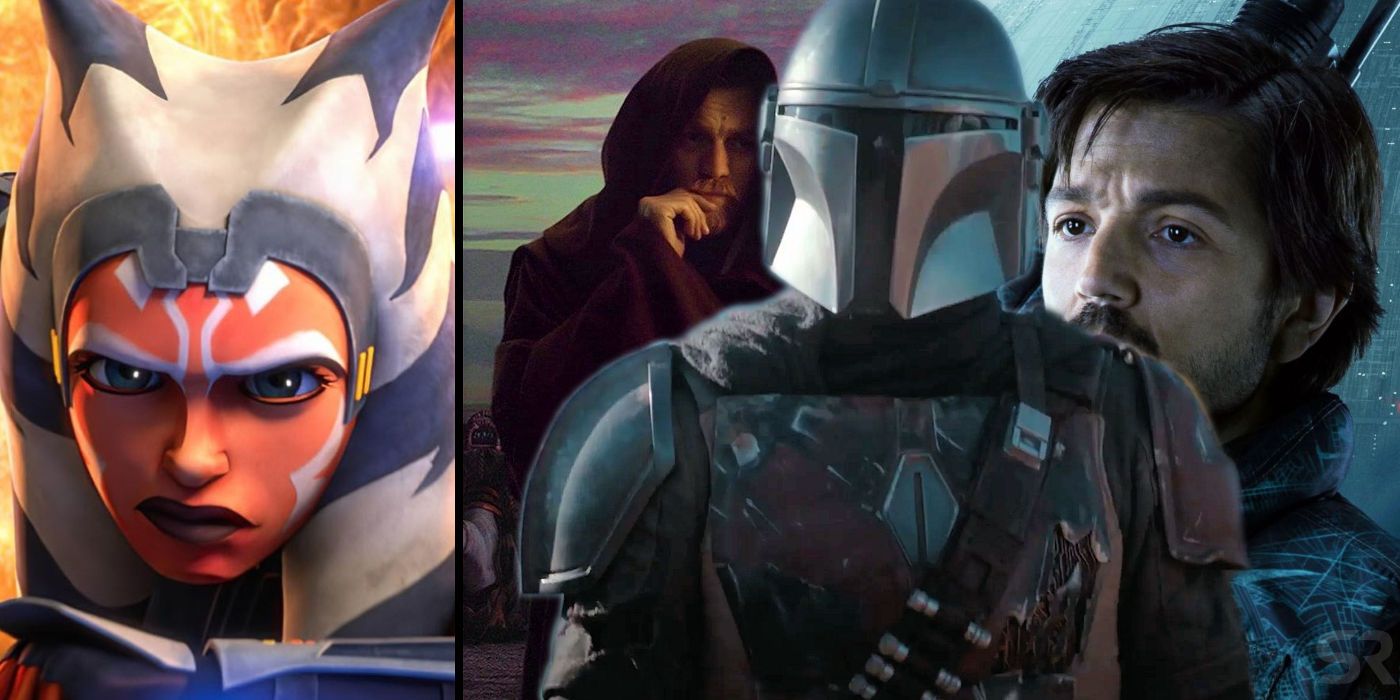 After The Mandalorian, there are quite a few Star Wars TV shows releasing on Disney+. Over the years, George Lucas' Star Wars franchise has expanded from being a cinematic adventure to being something fans could experience through several forms of media – via television, video games, comics, and novels, in addition to films. In the 1980s, Lucasfilm wanted to keep the brand strong with the release of Star Wars: Droids and Ewoks. But when those went off the air, it took several years to jumpstart the initiative again.
Lucasfilm turned their attention to getting the ball rolling on the Star Wars prequel trilogy in the 1990s, but when the Skywalker saga was coming to an end (for the first time) with Star Wars: Episode III – Revenge of the Sith, the studio began producing more Star Wars TV shows, such as The Clone Wars. After that came Star Wars Rebels and Star Wars Resistance – all animated shows, though the latter wasn't as popular as the former two.
Related: The Obi-Wan TV Show Makes More Sense After The Mandalorian
Finally, in November 2019, Lucasfilm launched its very first live-action Star Wars TV show: The Mandalorian. Lucas himself wanted to develop a live-action series many years before, but it never came to fruition. It was only when Disney began to plan out content for their new streaming service, Disney+, that Lucasfilm started developing The Mandalorian. As a launch title for Disney+, The Mandalorian became enormously popular, especially thanks to one of its main characters, which has been nicknamed Baby Yoda. But The Mandalorian season 1 is only the beginning of Disney's Star Wars TV show plans.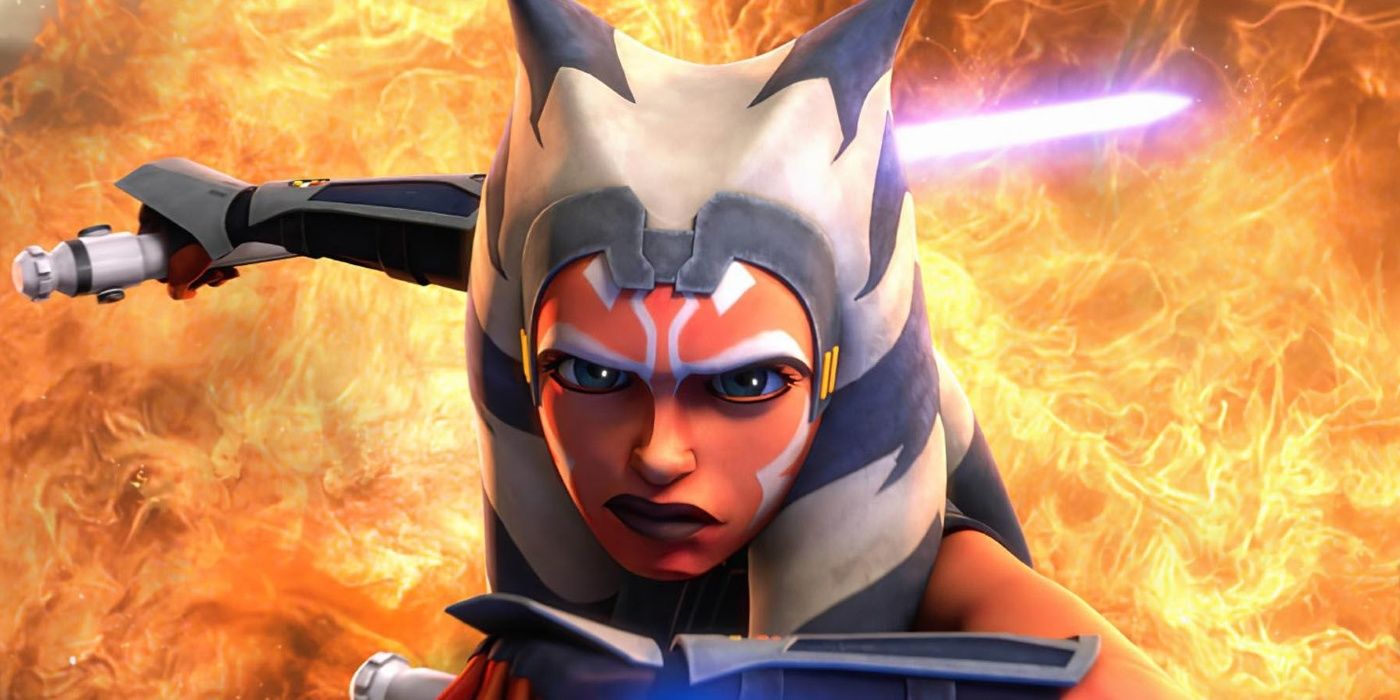 The Clone Wars animated series has had quite the journey, beginning as a 2D animated movie and then a series on Cartoon Network before moving to Netflix for season 6 and now Disney+ for season 7. Coming years after Disney first canceled the show to launch their own Star Wars animated series, The Clone Wars season 7 will release in February 2020 with 12 new episodes, which will focus on the Siege of Mandalore.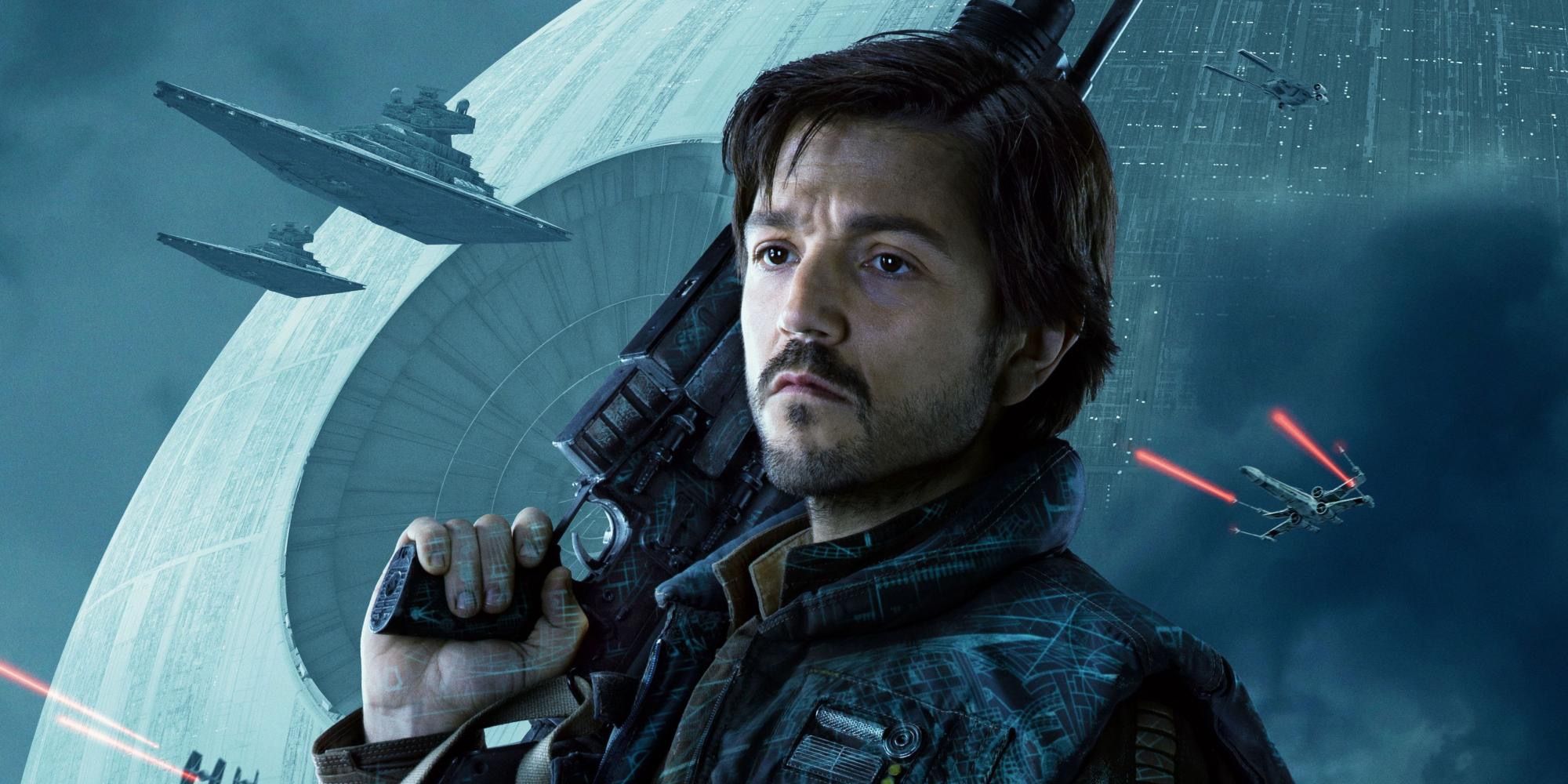 Diego Luna's Cassian Andor was first introduced in Rogue One: A Star Wars Story, and now the actor will return for his own Disney+ series, along with his trusty companion, K-2SO (Alan Tudyk). Given that Cassian and K-2SO were both killed during the Battle of Scarif, the series will be a prequel that focuses on their adventures fighting for the Rebellion. It is expected to release sometime in 2020 or possibly early 2021, with director Tony Gilroy, who helmed reshoots for Rogue One, acting as showrunner.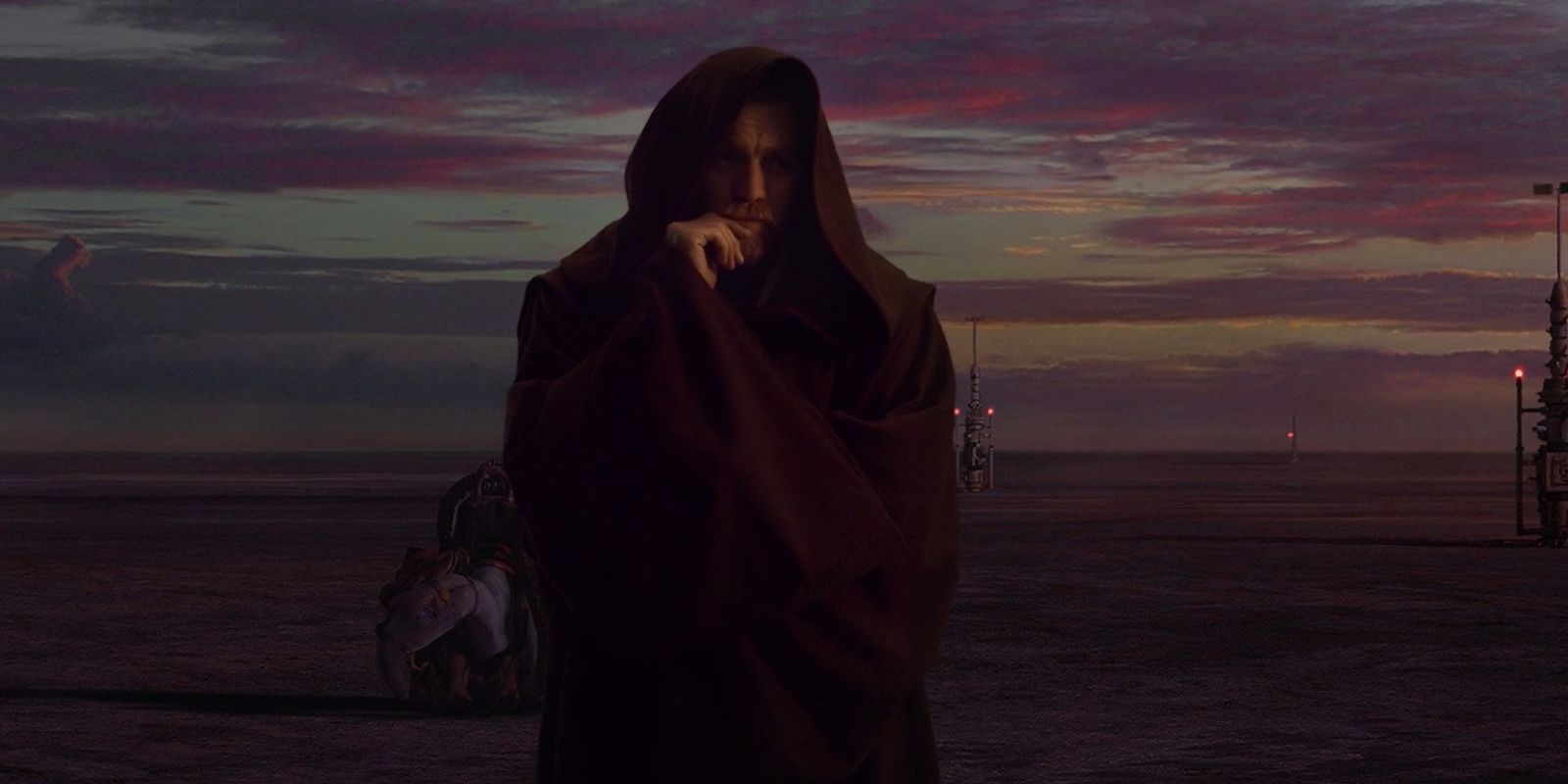 One of the most anticipated projects for Lucasfilm is easily the Obi-Wan Kenobi TV series, which will see Ewan McGregor reprise his role as the famed Jedi Master in his own Disney+ series. An Obi-Wan project has been gestating for several years, first as a movie and now as a TV show. The untitled Obi-Wan TV show will take place eight years after Star Wars: Episode III – Revenge of the Sith (around the time of Solo: A Star Wars Story) and be helmed by Deborah Chow and Hossein Amini, who will direct and write, respectively. Chow recently tried her hand at Star Wars by directing a few episodes of The Mandalorian.
Next: Every Star Wars Movie Coming After Rise of Skywalker
Read more: screenrant.com