Joe Exotic has completely taken the world by storm via the Netflix documentary series Tiger King: Murder, Mayhem and Madness, and now we'll finally be getting a scripted series featuring a very familiar face.
Many celebs jokingly (and some not so much) threw their hat into the proverbial ring with hopes of being cast as the lead character in any potential projects.
Related: Joe Exotic's Niece Drops BOMBSHELL Allegations About Tiger King Star
Dax Shepard has been campaigning via social media for his shot at portraying Mr. Maldonado-Passage, as has Edward Norton and Jared Leto apparently, but it seems the first role to be cast is actually going to someone who flies pretty far under the radar when he's not stealing national treasures…
Any guesses, Perezcious readers??
It's…
Nicolas Cage!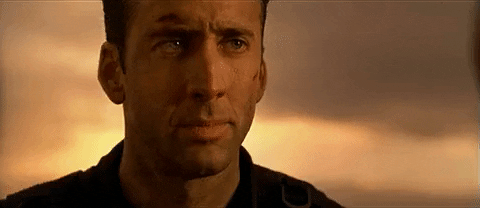 Sorry to everyone else… there's always a biopic!!
This is the first TV show of the 56-year-old's career — which has thus far included over 100 movies like National Treasure and Ghost Rider —so it's actually a pretty big deal for him!
Cage will be portraying the former Greater Wynnewood Exotic Animal Park owner in an eight-episode series from CBS Television Studios and Imagine Television, based on a 2019 Texas Monthly story. A network has yet to pick it up as the production companies are shopping it around to potential buyers soon, per The Hollywood Reporter.
Related: Joe Exotic's Husband Tells ALL About Tiger King In New Interview
This new series is the second scripted project based on the Kansas native. Saturday Night Live star Kate McKinnon is set to executive produce and portray Carole Baskin in an upcoming show from Universal Content Productions, based on Wondery's Joe Exotic: Tiger King podcast. There is currently no set release date, but it has been in the works since November.
While it's unclear how Joe feels about Nic portraying him (who knows if word has even gotten to him yet in prison??), Miz Baskin did have some thoughts on McKinnon's project:
"Kate McKinnon is a wonderful actress. Big Cat Rescue implores Kate McKinnon to not use real big cats and cubs in the making of her series… We hope McKinnon has a passion for animals and that her series will focus on the horrible lives captive big cats lead when exploited by breeders like Joe Exotic. We further hope she urges the public to support the Big Cat Public Safety Act that would end the cub petting abuse in America."
She continued:
"The Wondery podcast, which is the basis for her series, explores the rampant breeding, abuse and exploitation of big cats by breeder and exhibitor Joe Exotic. It would be cruel to use real big cats in a television series about cruelty to big cats."
Guess we'll have to wait and see what Hollywood decides to do!!
What do U think of Nic in this role, Perezcious readers?? Let us know (below) in the comments!!
[Image via Netflix & WENN/Avalon & WENN/Instar & Patricia Schlein/WENN.]
The post Guess Who's Playing <i>Tiger King</i>'s Joe Exotic On TV! appeared first on Perez Hilton.
Read more: perezhilton.com