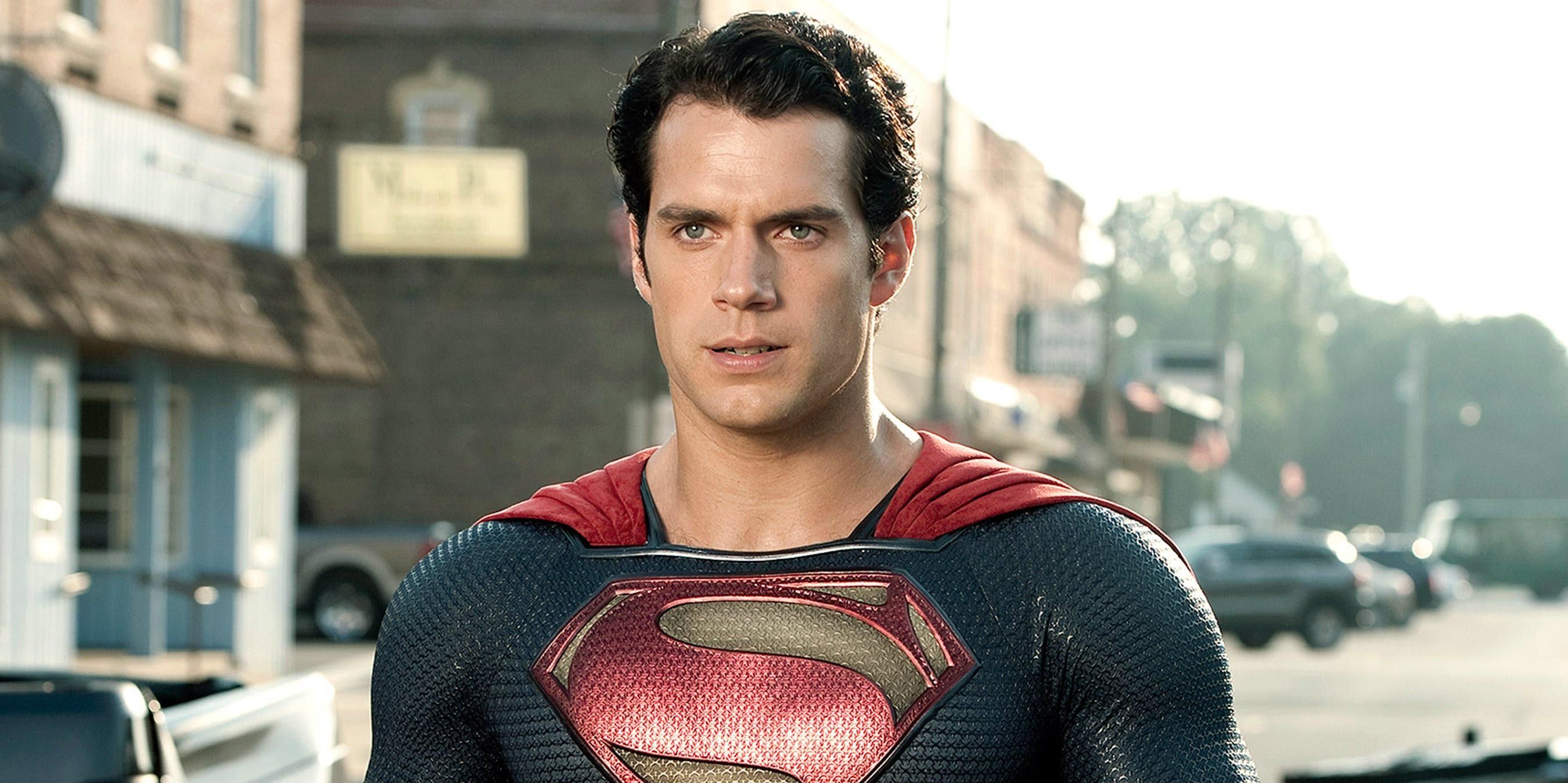 Following a report that Henry Cavill is done with his role as Superman in the DC Extended Universe, the actor's manager, Dany Garcia, has taken to Twitter to promise that "the cape is still in his closet." The news of Cavill apparently parting ways with Warner Bros. broke earlier today, with a failure to resolve contract negotiations pinpointed as the reason for his departure.
Cavill originally signed up to play Superman in four movies, and has so far starred in three, so a contract extension was on the cards. Various sources claim that Cavill and his team – led by The Garcia Companies' Dany Garcia – were pushing for a better deal, including more money and potentially even a producer role. However, the lukewarm response to Cavill's last three DCEU movies has Warner Bros. looking to take the franchise in a different direction… one where Superman is less of a priority.
Related: Henry Cavill Reportedly Out As Superman In Warner's DC Movie Universe
According to Garcia, however, Superman fans shouldn't kiss Cavill's Clark Kent goodbye just yet. The renowned talent manager, who is also known for helping Dwayne Johnson pave the way to movie super-stardom, took to Twitter to refute The Hollywood Reporter's claims that Cavill is exiting the DCEU.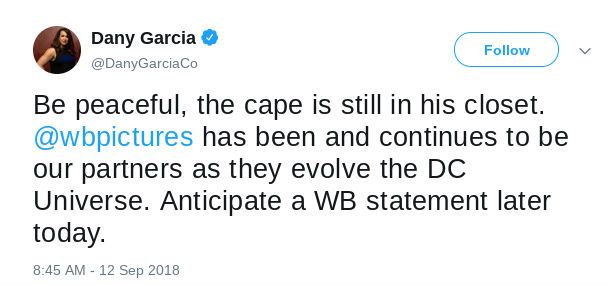 Sure enough, Warner Bros. soon responded with their own statement – though it clarifies very little, and doesn't outright deny the report of Cavill's exit. Speaking to THR, a Warner Bros. spokesperson said:
"While no decisions have been made regarding any upcoming Superman films, we've always had great respect for and a great relationship with Henry Cavill, and that remains unchanged."
It may simply be the case that the initial report of contract negotiations falling through was premature, and that Cavill's team is still interested in reaching a deal with Warner Bros. – in which case, this kind of damage control would make sense. It's also possible that one side deliberately leaked news of Cavill's departure in order to put pressure on the other side and break the stalemate… though that's venturing into conspiracy theory territory.
If Cavill's cape is still in his closet, that's no guarantee that we'll get to see him wear it again any time soon. Efforts to organize a cameo appearance in next year's Shazam! fell through, and it's been a long time since we had any news with regards to Man of Steel 2. Moreover, Cavill recently signed on to play the lead role in Netflix's upcoming TV show based on The Witcher – a considerable commitment that led to speculation that he's moving on from Superman.
Overall, the future of the DCEU's Superman is still very uncertain, even if Cavill isn't definitively out of the game just yet. We'll keep you updated on any further news.
More: WB Reportedly Drops Man of Steel Sequels to Focus On Supergirl Movie
Source: Dany Garcia, The Hollywood Reporter
Read more: screenrant.com