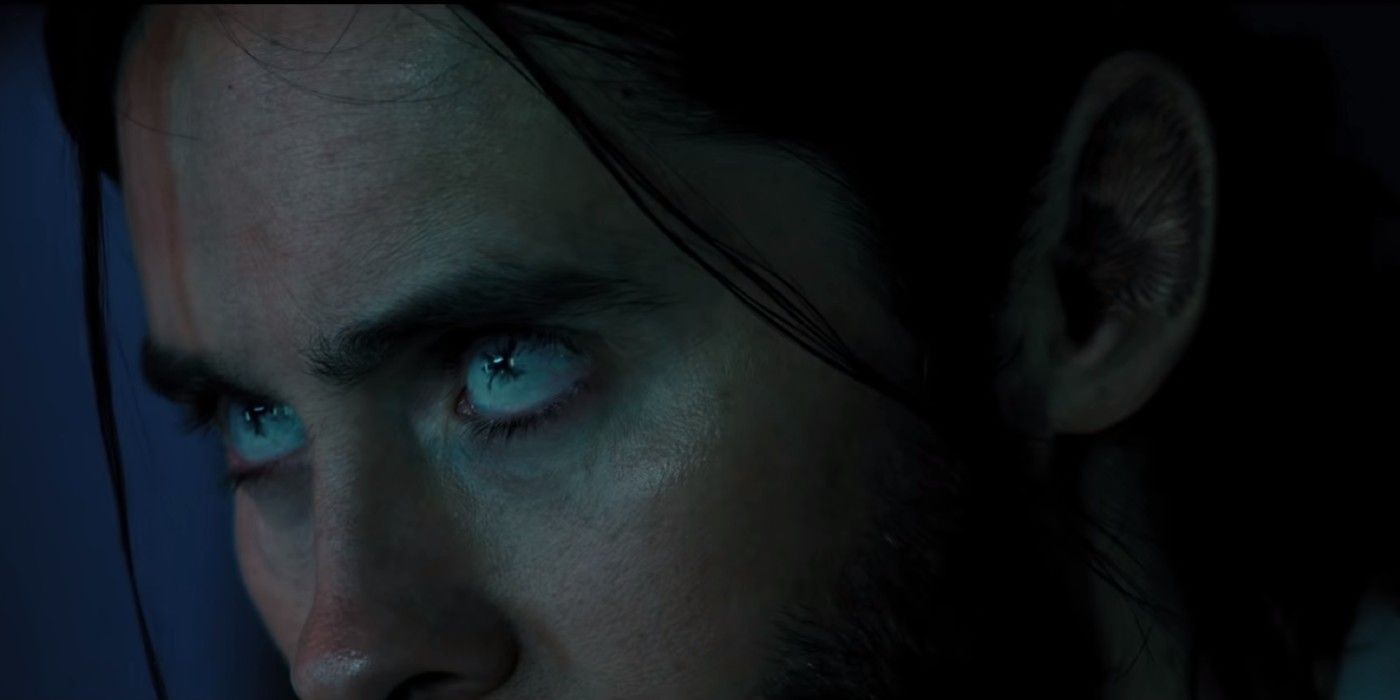 Sony has unveiled a new poster for Morbius that teases star Jared Leto's transformation into the infamous Spider-Man villain. Morbius is Sony's follow up to box office hits Venom and Spider-Man: Into The Spider-Verse, the former consuming an impressive $855 million at the worldwide box office and the latter swinging its way to $375 million.
Sony Pictures (via ComicBook) has released a new poster for the film that foreshadows the character's transformation into the living vampire comic book fans have come to know and love. The poster shows a black and white image of Leto's character with a slit sliding down his face revealing the beast he inevitably transforms into. Fans are able to get another sneak peek of what he will look like in his vampire form, his complexion appearing blue, his eyes red, and a new set of deadly fangs protruding from his mouth. The full teaser image is below.
Related: Morbius: 10 Things You Need To Know About Him Before Watching The Movie
Morbius is one of Spider-Man's most formidable rogues. The story follows Dr. Malcolm Morbius, a man who suffers from a rare genetic blood disorder who decides to take a radical approach to his treatment, a gamble that initially pays off but eventually turns into an experiment gone completely awry.
The film's first trailer confirmed its ties to the MCU (particularly Tom Holland's Spider-Man) when Morbius crossed paths with Michael Keaton's Vulture. Morbius' cast is rounded out by Matt Smith, Adria Arjona, Tyrese Gibson, and Jared Harris. The film has director Daniel Espinosa at the helm and is set to be released on July 31st. However, whether or not that release date will stick remains to be seen due to the coronavirus, a pandemic that has caused delays for many high-profile films, forcing many theaters to close and studios to reschedule certain release dates. Hopefully, Morbius can avoid any changes to its release date.
More: Sony Characters Who Should Join MCU After Morbius
Source: Sony Pictures (via ComicBook)
Read more: screenrant.com