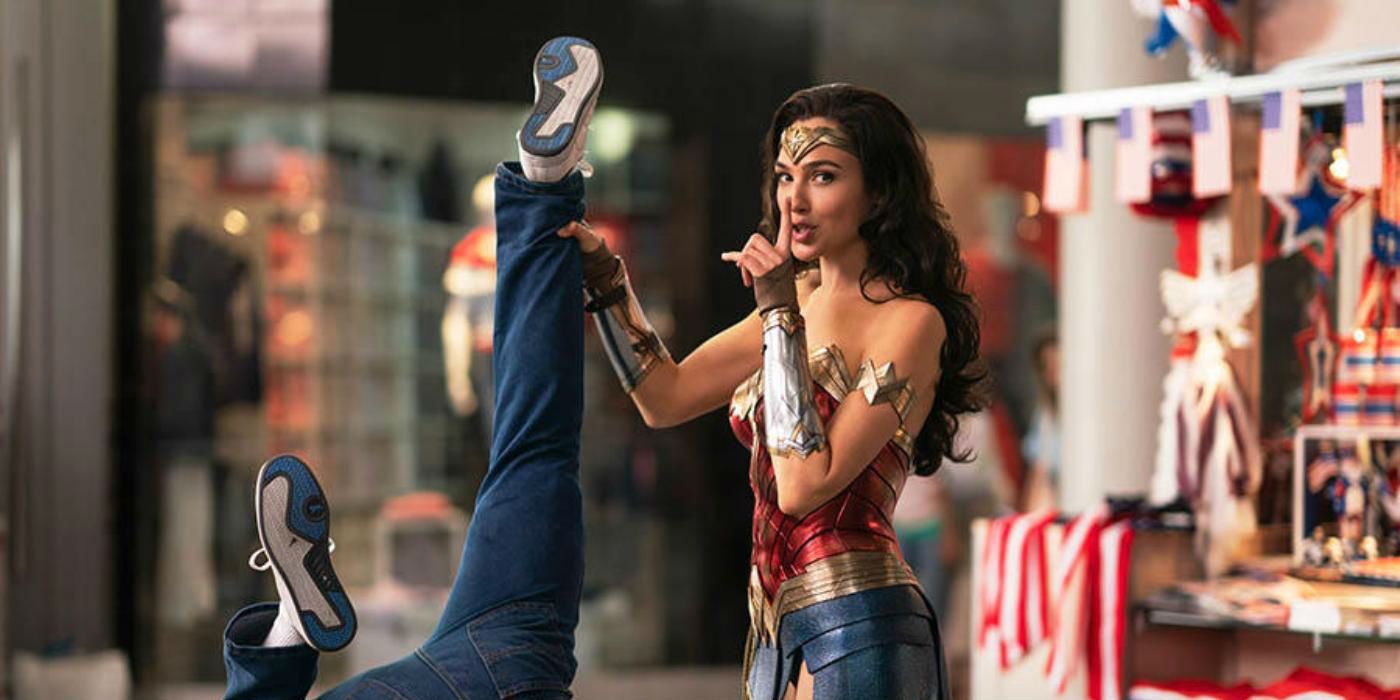 A new image from Wonder Woman 1984 shows Diana (Gal Gadot) taking out a bad guy in a rather cheeky way. One of the most anticipated movies of 2020, Wonder Woman 1984 sees the return of Diana years after her first solo adventure. Very few plot details are known at this time, but the film's first trailer – which was released last month – confirmed the resurrection of Steve Trevor (Chris Pine) after he seemingly died in 2017's Wonder Woman.
New characters include Barbara Minerva/Cheetah (Kristen Wiig) and Maxwell Lord (Pedro Pascal). Based on their comic book counterparts, it is clear the two characters will be the antagonists of the film, though exactly how they will influence the plot has yet to be revealed. With several months to go until its release, there's still plenty of time to speculate about what will happen.
Release: Wonder Woman 1984 Theory: WHO Brings Steve Trevor Back
As part of a 2020 movie preview, Fandango released a new image from Wonder Woman 1984. It shows Diana, in her full Wonder Woman costume, holding a jeans-clad goon up by his ankle. It looks like part of the massive mall-set action sequence shown in the CCXP Wonder Woman 1984 trailer, where Diana faces off with a variety of bad guys. However, the image itself is more of a behind the scenes shot, since Diana is looking at the camera in a playful way. Check it out below: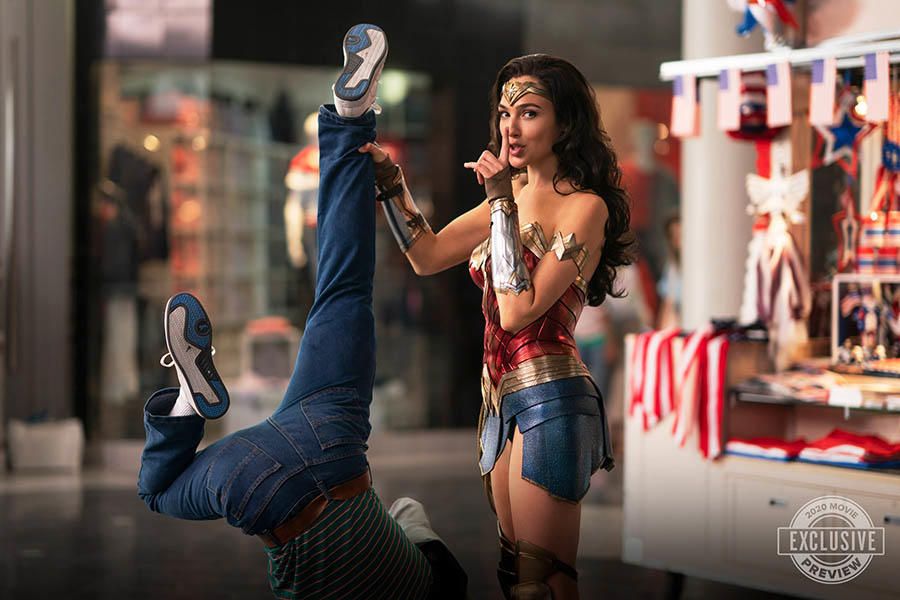 Expectations are high for Wonder Woman 1984 thanks to the massive success of the first film. Debuting as the first female-led DC Extended Universe movie, Wonder Woman grossed $412.5 million domestically (making it the highest-grossing DCEU film) and $821.1 million worldwide. It earned positive reviews and even stirred up some Oscar buzz. With Patty Jenkins returning as director, many are hoping Wonder Woman 1984 can recapture the magic of the first installment and continue DC's upwards momentum.
The first trailer hinted at another action-packed Wonder Woman adventure with high emotional stakes. Steve's return raises a lot of questions, and it's likely that it doesn't come without its fair share of negative side effects. Besides, with both Barbara and Maxwell around, Diana will definitely have her hands full. However, if the new picture is any indication, she'll be able to handle these new challenges like a pro. Beyond Wonder Woman 1984, Diana's cinematic future is uncertain. Jenkins has stated the story for a potential Wonder Woman 3 is planned out, as well as a spin-off centered on the Amazonians of Themyscira. If Wonder Woman 1984 lives up to expectations, audiences can expect much more of Diana in the years to come.
More: Wonder Woman 1984: 5 Things We Learned From The First Trailer (& 5 New Questions We Have)
Source: Fandango
Read more: screenrant.com