Hulu + Live TV, Sling TV and YouTube TV are three of the most popular live TV streaming services around. As a result, choosing any of these services is likely to provide you with a good enough live TV streaming experience. While knowing which one will give you the best experience overall is not easy without giving them all a try, there are some differences that can make the decision a little easier. Each of these live TV services have their own unique selling points and are priced differently.
Live TV streaming is quickly becoming big business. Each quarter more consumers are ditching traditional cable and satellite services in favor of an online streaming equivalent. With over 2 million subscribers each, Hulu + Live TV and Sling TV are currently the two live TV services with the most subscribers. However, Hulu and Sling have both raised their prices in the last few weeks, making them more expensive than ever before. While YouTube TV has not hit the 2 million subscriber milestone just yet, it's another of the services that has seen a major increase in the number of subscribers over the past twelve months and that's in spite of it also suffering from a price increase. YouTube TV also comes with a more user-friendly interface and offers some premium features that the other two don't.
Related: The 25 Best Movies on Hulu Right Now
Following Hulu + Live TV's most recent price increase, the live TV streaming service now costs $54.99 per month. This makes Hulu's TV streaming service the most expensive of the three. YouTube TV is currently priced at $49.99 per month and comes with more premium features than the other two included in the price. For example, while both Hulu and Sling TV offer limited cloud DVR, YouTube TV offers unlimited cloud DVR with subscribers free to record as many shows and movies as they want. What's more, YouTube TV allows a single account to be shared with up to six family members and each member gets their own personalized unlimited cloud DVR. As for Sling TV, this is the cheapest of the three services and that's even when taking into consideration the recent price increase. The Sling Orange and Sling Blue plans now cost $30 per month, while Sling Orange + Blue costs $45 per month.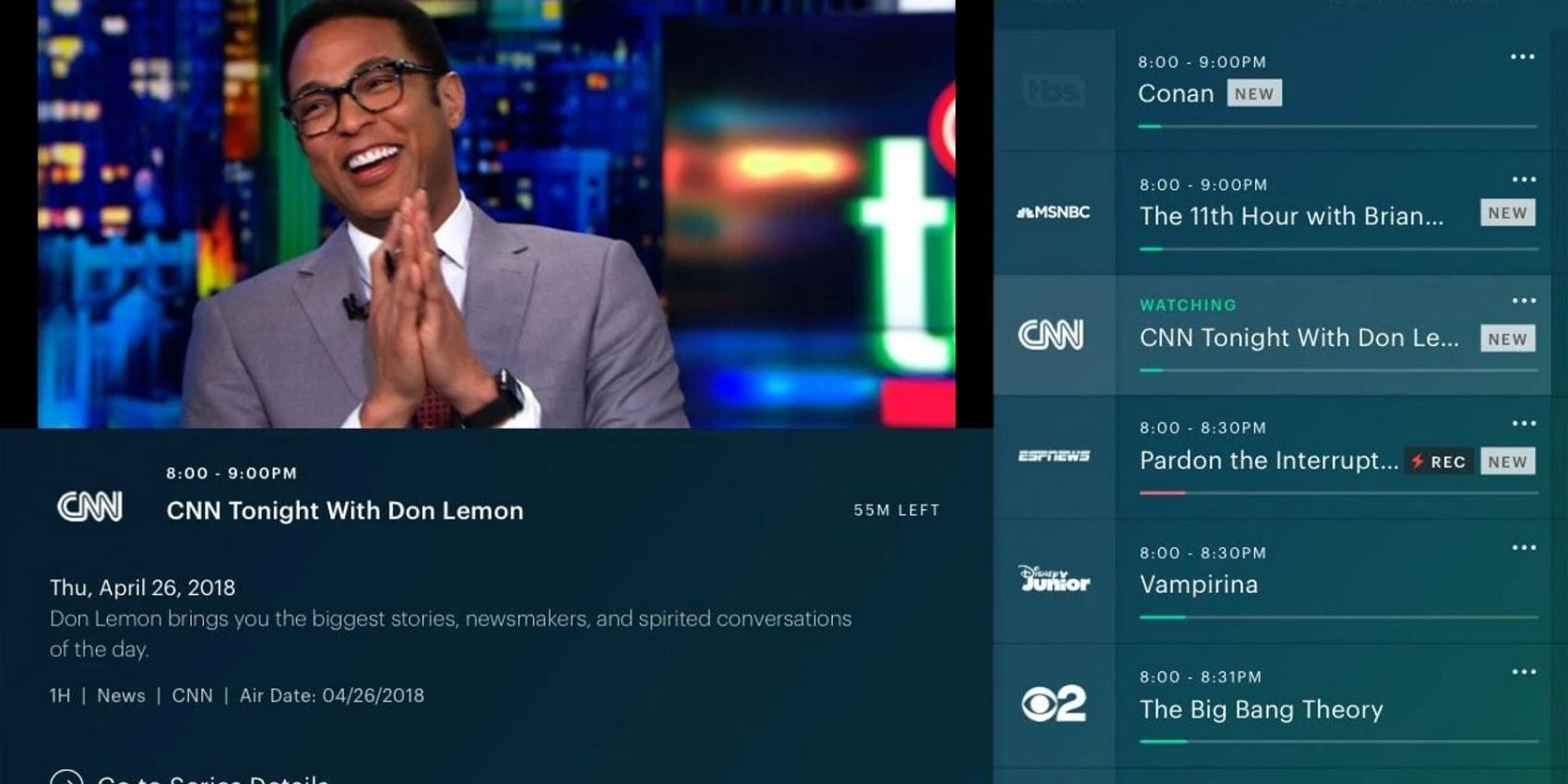 All things considered, Hulu + Live TV is likely to be the best choice for most consumers and specifically those cutting the cord for the first time. For starters, it is a service that gives you the most content overall for the money. Not only does Hulu + Live TV come with a very similar channel selection to YouTube TV (including ABC, CBS, Fox and NBC), but Hulu + Live TV also comes with access to the full Hulu on demand subscription catalog. This part pf the package is similar to Netflix with access to a wide selection of on-demand titles, including all of the Hulu Originals TV shows and movies. While this $6 saving each month is offset by the fact YouTube TV is $5 cheaper to begin with, those who pay for YouTube's live TV service and Hulu separately have to continuously switch between the apps to access the different shows and movies. With Hulu, both services are integrated within the one app resulting in a more seamless experience and making it quicker to access content.
While Hulu has the best features, if price is the main deciding factor then Sling TV is definitely the choice for you. While Sling TV does not have as many channels as the other two services, and is more limited in features, its cheapest plan is at least $20 less than the cheapest plans from either Hulu + Live TV or YouTube TV. That extra $20 per month is enough to cover additional on-demand subscriptions from both Hulu and Netflix, or could be used against HBO Max when it launches in early 2020. Then again, it could just be pocketed resulting in a minimum of $240 saving over the course of a year, compared to Hulu + Live TV and YouTube TV.
More: Disney+ vs Netflix: Which Streaming Service Is Better
Read more: screenrant.com