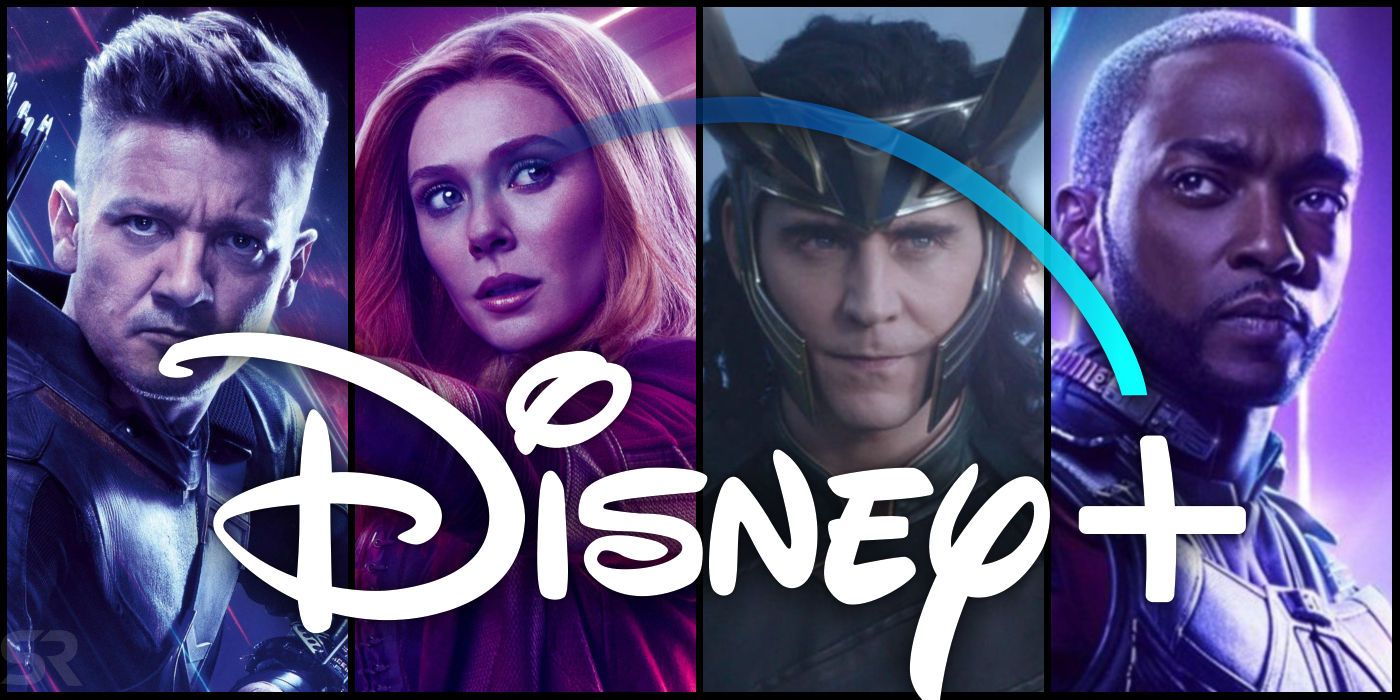 In order to keep up with the Marvel Cinematic Universe moving forward, fans will need to have a Disney+ subscription. Next week, the Mouse House's new streaming service finally launches, and it's obviously a huge part of the studio's future. In addition to being the exclusive home for Marvel, Star Wars, and Pixar films (among hundreds of other titles), the platform will feature a bevy of original programming from Disney's top subsidiaries. The first ever live-action Star Wars TV show, The Mandalorian, will be available on day one, for example.
Lucasfilm is developing multiple Star Wars series for Disney+, and Marvel has a lot coming through the pipeline too. During their Hall H presentation at San Diego Comic-Con 2019, Marvel officially announced shows like The Falcon and The Winter Soldier, Loki, and Hawkeye. All of these are part of the franchise's Phase 4, and will tie into the new feature films. That means if viewers want to understand what's happening in the MCU, they'll need to sign up for Disney+.
Related: Biggest Movies NOT On Disney+ At Launch
A Bloomberg article covering Disney+ included the following tidbit, in which Kevin Feige explains how the small and big screen projects will be intertwined from here on out:
If you want to understand everything in future Marvel movies, he says, you'll probably need a Disney+ subscription, because events from the new shows will factor into forthcoming films such as Doctor Strange in the Multiverse of Madness. The Scarlet Witch will be a key character in that movie, and Feige points out that the Loki series will tie in, too. "I'm not sure we've actually acknowledged that before," he says. "But it does."
This is a stark contrast from the relationship between the MCU movies and Marvel's earlier TV shows. The likes of Agents of SHIELD and the various Netflix shows were considered to be part of the shared universe, but any connections were tangential at best. Arguably the most infamous example of this is the handling of Phil Coulson, who died in The Avengers. The character was brought back to life for the Agents of SHIELD series, but the MCU films after that never acknowledged what happened. It's unknown if any of the Original Six Avengers that knew Coulson were aware he's still alive, which was a frustrating matter for fans. Marvel prides themselves in their sprawling, interconnected universe, but there was a clear division between the movies and TV shows up to this point.
The reasoning for that, of course, is business. Disney obviously wants to score as many Disney+ subscriptions as they can, so it isn't surprising they're making sure Phase 4 consists of the films and streaming shows. Die-hard MCU fans will be sure to register so they can remain up to date, but it'll be interesting to see if this approach has any impact with more casual viewers. It's one thing to draw the masses out for a major tentpole like Captain Marvel or Avengers: Endgame, but it isn't a guarantee they'll be able to sell everyone on checking out the upcoming shows. Fortunately, it sounds like most of these will be miniseries totaling six episodes, so they shouldn't be too big of a time commitment.
More: Disney+: Every Marvel Movie Available At Launch (and What's Missing)
Source: Bloomberg
Read more: screenrant.com