The truth is about to set Alice Cooper free. Her secrets will be exposed on Riverdale Season 3 Episode 4.
Alice has tried to forget her past and move on in life thanks to the teachings she's learned from The Farm. However, before she's able to go forward, she'll have to look back. Betty and her friends need to know the truth about Gryphons and Gargoyles to stop the epidemic.
For that knowledge to come to be, we're all heading back to the past in a special flashback episode of Riverdale.
Related: Enjoy UNLIMITED access to thousands of Movies and TV shows with Amazon Prime Video. WATCH ANYWHERE. CANCEL ANYTIME!
Based on the preview photos below, the main cast members are portraying '90s-inspired versions of their parents. We can see young Alice, Sierra, Fred, FP, Hermione, and Penelope reluctantly hanging out during Saturday detention at Riverdale High. And, we might have the origin story of how they discovered Gryphons and Gargoyles.
Did the game cause them trouble right from the start? How different were the parents from their kids as teens?
Check out the preview photos below from "Chapter Thirty-Nine: The Midnight Club," which airs Wednesday, November 7 on The CW.
Don't forget, you can watch Riverdale online via TV Fanatic to get caught up on the mystery.
1. Riverdale High 1992
Riverdale is heading back to the past for a full-blown flashback in the early years of the 1990s. The main cast members will portray the younger versions of their parents.
2. Journey To The Past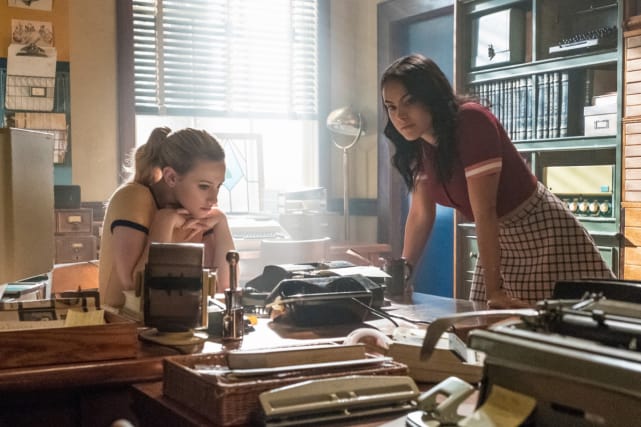 Part of the reason for this flashback is to get a better understanding of Gryphons and Gargoyles. To get all of the facts, Betty, Veronica, and Jughead will need their parents to start telling the truth.
3. Bad Girl
Lili Reinhart is portraying the teen version of Alice Cooper. Based on the style, Alice has come a long way since her early Southside Serpent days. She was a rebel without a cause … and she loved every minute of it.
4. The Mothers of Riverdale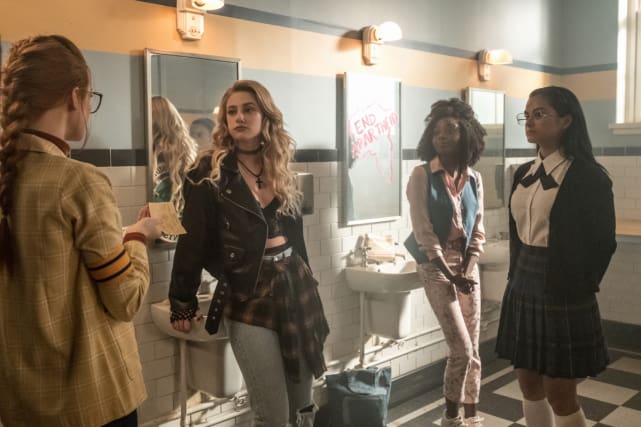 Bad girl Alice has claimed her throne at Riverdale High, but she's not the only mother heading back to the past. In the flashback, we'll have Sierra, Penelope, and Hermione getting the treatment too (portrayed by Ashleigh Murray, Madelaine Petsch, and Camila Mendes respectively).
5. Young Hiram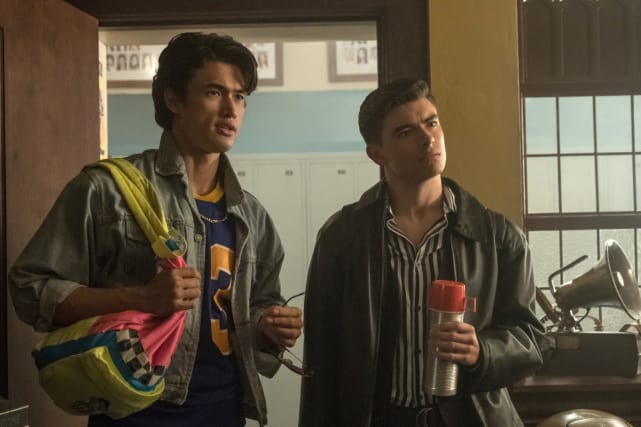 Hiram Lodge won't be avoiding the flashback treatment either: Mark Consuelos' real-life son Michael Consuelos will portray his teenage self.
6. Saturday Detention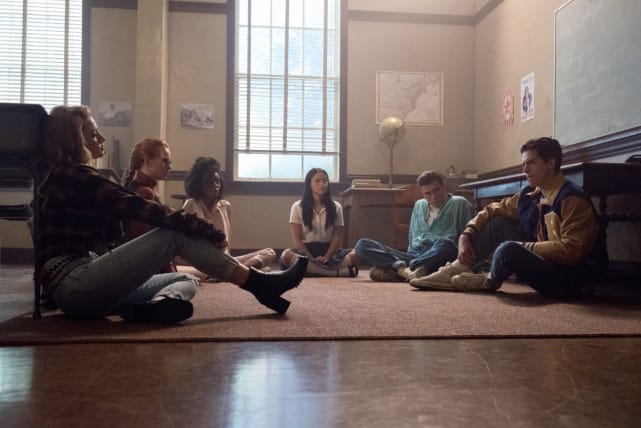 The unlikely of people have come together at Riverdale High for Saturday detention. As the story goes, trouble would soon follow these future friends because of a board game. Also, the #HotDadsofRiverdale are getting the flashback treatment too, like Fred Andrews (K. J. Apa) and FP Jones (Cole Sprouse).
Read more: tvfanatic.com